Amazon $2B climate fund, Siberian fever, ESG diversity and Climate arena ballin'
The newsletter for people "woke" on carbon and climate.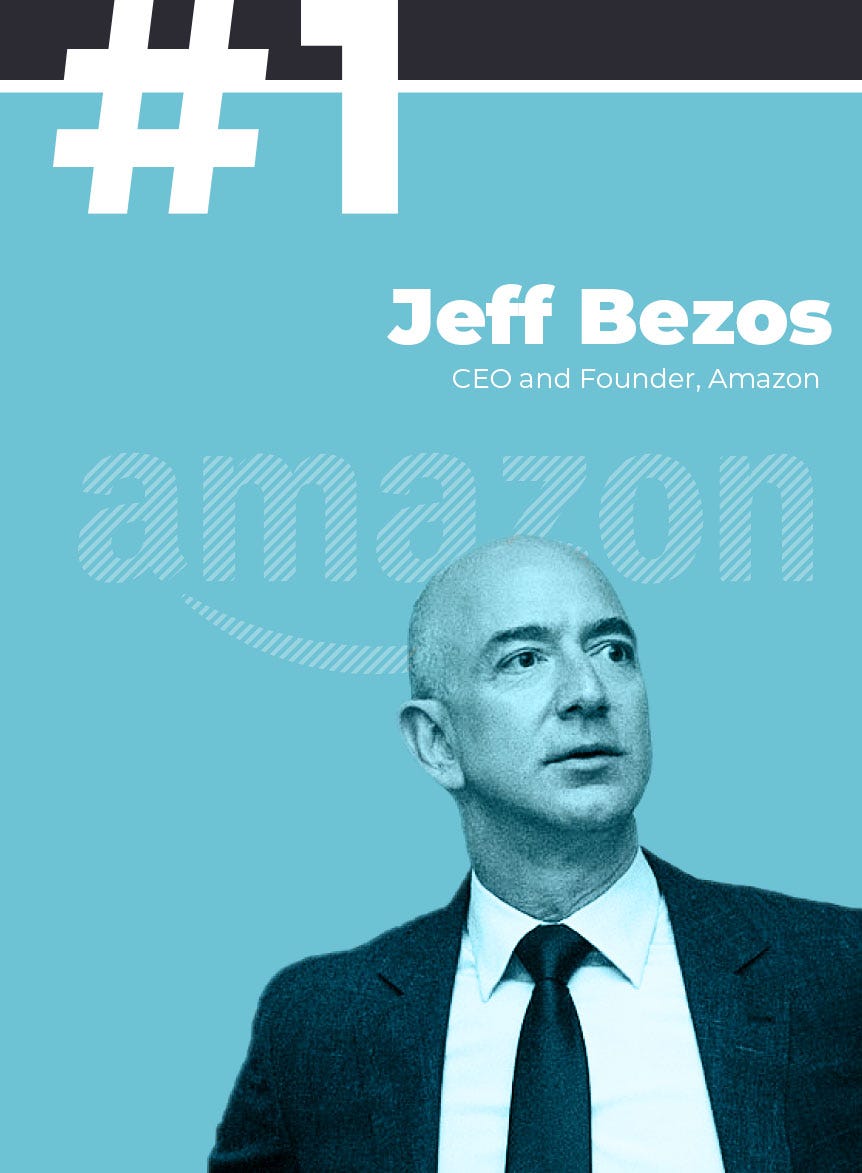 (source: ceo today)
CORPORATE CITIZEN
Amazon launches $2 billion climate pledge fund
2020 Sustainability Report shows that CO2 emissions are up 15%
Amazon has announced its $2 billion Climate Pledge Fund to invest in sustainable technologies and services that will help the company reach its commitment to be net-zero carbon in its operations by 2040.
New Investments: Amazon said the new fund would focus on startups that could help it and other businesses achieve "net zero" emissions by 2040. It will invest across a wide array of industries, including transportation, energy generation, energy storage, manufacturing, materials, and agriculture.
Pressured to Act: In September 2019, hundreds of Amazon workers walked out of the company's offices to join the global climate strike ahead of the UN Climate Summit that month. The effort was aimed at pushing Amazon shareholders and leadership to be more transparent, make stronger commitments and take more aggressive steps to tackle climate change.
Making Commitments: The following week, Amazon committed to achieve "net zero" emissions by 2040, which means it would need to offset any remaining emissions from its operations through investments in carbon removal projects, such as forest restoration or carbon capture.
Amazon also committed to a massive $700 million investment in the electric truck manufacturer Rivian. On the heels of that deal, Amazon ordered 100,000 vehicles from the vehicle maker. Then in February 2020, Jeff Bezos announced he would donate $10 billion of his personal fortune to scientists, activists, and NGOs working to address climate change.
The Challenge: More money for clean technology is always welcome news. But Amazon still has plenty of work to do on reducing its own emissions, which rose 15% last year to more than 50 million metric tons. And relying on carbon removal projects to offset corporate emissions creates serious challenges, given uncertainties about the permanence and effectiveness of various offset practices like planting trees. Go deeper here LINK.

Creed Comments: It was a busy week for the Amazon climate commitment team. Putting it all into context, we agree with the MIT Technology Review which said, "Critics will note that Amazon—which posted nearly $12 billion in profit last year and has nearly $30 billion in cash on hand—could easily afford to invest far more than $2 billion on these problems. And they will be right."
---
Issue No. 33 - June 28, 2020
Welcome to the latest issue of Carbon Creed - a curated newsletter for people "woke" on carbon and climate.
My name is Walter McLeod, and I'm glad you've joined our tribe! We hope to hear from you as we navigate this weekly journey through the good, bad and ugly of carbon and climate.
This week was very busy on the carbon and climate front, so I had a much harder time sifting through the noise to find just the right content for our readers. Amazon and Jeff Bezos are featured twice in this issue - he's making waves like never before. The most urgent post is the account on Siberia's temperature change. Finally, ESG investing post has a twist that you probably won't see coming. I hope you like the menu.

"The tranquility that comes when you stop caring what they say. Or think, or do. Only what you do." Marcus Aurelius

Credo: Care not the haters. Do you.
As always, feel free to ping me at mcleodwl@carboncreed.com.
If you are a subscriber, THANK YOU, and please share this to a friend.
If you haven't subscribed, GIVE US A TRY, you can opt-out at any time.
Now, LET'S DIVE DEEP!
---
CLIMATE EXTREMES
Siberian fever: temperatures reach 100.4 degrees Fahrenheit in the Arctic

The Arctic is feverish and on fire. And that's got scientists worried about what it means for the rest of the world.
The thermometer hit a likely record of 38 degrees Celsius (100.4 degrees Fahrenheit) in the Russian Arctic town of Verkhoyansk on Saturday, a temperature that would be a fever for a person — but this is Siberia, known for being frozen. The World Meteorological Organization said Tuesday that it's looking to verify the temperature reading, which would be unprecedented for the region north of the Arctic Circle.
Much of Siberia had high temperatures this year that were beyond unseasonably warm. From January through May, the average temperature in north-central Siberia has been about 8 degrees Celsius (14 degrees Fahrenheit) above average, according to the climate science non-profit Berkeley Earth.
The temperature on Earth over the past few decades has been growing, on average, by 0.18 degrees Celsius (nearly one-third of a degree Fahrenheit) every 10 years. But in Russia it increases by 0.47 degrees Celsius (0.85 degrees Fahrenheit) — and in the Russian Arctic, by 0.69 degrees Celsius (1.24 degrees Fahrenheit) every decade, said Andrei Kiselyov, the lead scientist at the Moscow-based Voeikov Main Geophysical Observatory.
The increasing temperatures in Siberia have been linked to prolonged wildfires that grow more severe every year and the thawing of the permafrost — a huge problem because buildings and pipelines are built on them. Thawing permafrost also releases more heat-trapping gas and dries out the soil, which increases wildfires, said Vladimir Romanovsky, who studies permafrost at the University of Alaska Fairbanks.
Siberia is in the Guinness Book of World Records for its extreme temperatures. It's a place where the thermometer has swung 106 degrees Celsius (190 degrees Fahrenheit), from a low of minus 68 degrees Celsius (minus 90 Fahrenheit) to now 38 degrees Celsius (100.4 Fahrenheit). Go much deeper here LINK.

Creed Comments: Information like this should be a major priority for government leaders. The rate of warming in the Arctic is catastrophic, and I can only imagine how many tons of CO2 and methane (CH4) have been released. Never mind how this will impact sea level rise as the ice sheets recede (the water has to go somewhere). Kudos to PBS for trying to raise public awareness.
---
INSIGHTS


(source: RCAC)
ESG investors tackle ethnic and racial "diversity"

ESG investing has shown it can be a force for good. Through a mixture of carrot and stick tactics, involving everything from lobbying to voting against directors and even divestment, ESG investors have helped persuade a growing number of companies to disclose their carbon footprints, with some even pledging to dramatically reduce their emissions.
Responsible investors also have helped advance gender equality in the workplace by pressing companies to add women to their boards and senior management teams, says Mirza Baig, global head of governance at Aviva Investors in London.
Kimberley Lewis, who works for Federated Hermes's stewardship and engagement unit EOS in London, agrees, saying the view among ESG investors that tackling obstacles to gender diversity will naturally pave the way for greater racial equality has yet to be proven.
A U.K. report published earlier this year by businessman Sir John Parker, EY and the government found that at least 31 companies in the FTSE 100 have zero board members from ethnic minorities. The report concluded that it "will be challenging" to meet a goal of having at least one director from an ethnic minority background on the boards of all FTSE 100 companies by 2021.
Sonya Dreizler, one of the report's authors, said she doesn't buy the argument that the lack of diversity in corporate America is down to a "pipeline problem" -- a line often espoused by executives to explain why their workforces lack racial diversity.

"It's a network problem," said Dreizler. "People mainly hire through their networks, and if your network is made up of white guys who you golf with, then you're highly restricted."

BlackRock Inc., the world's largest asset manager, committed to increase its Black workforce by 30% by 2024. The New York firm also will double the proportion of senior leaders who are Black from the current 3% level, CEO Larry Fink wrote in a blog post.

Parnassus Investments, which manages some of the U.S.'s biggest ESG-focused funds, is working on plans to "support topics related to racial diversity and inclusion," Chief Marketing Officer Joe Sinha wrote in an email, adding that the head of the firm's ESG group is Black. Go deeper here (subscription) LINK.
Creed Comments: I like to think, "what gets measured, gets done." Gone are the days when an ESG fund could point the finger or penalize a company for its lack of diversity, without having four fingers pointing back at them. The fact that ESG investors acknowledge the lack ethnic and racial diversity in their ranks, is a great first step. Be transparent, accountable and benchmark. That's the path to success.
---
SUSTAINABLE BUILDINGS


(source: Amazon)
Amazon renames 18,000 seat sports venue "Climate Pledge Arena"

Amazon has decided to rename a sports venue in Seattle, WA the "Climate Pledge Arena."
The tech company announced it had secured the naming rights to KeyArena, which will play home to a new NHL hockey team and the city's WNBA team, the Seattle Storm. The company could've easily renamed the building after itself, like so many corporate sponsors tend to do. But Amazon CEO Jeff Bezos had another idea in mind.

"Instead of naming it after Amazon, we're calling it Climate Pledge Arena as a regular reminder of the importance of fighting climate change," Jeff Bezos, CEO Amazon.

The new name, while unconventional for a corporation, does promote Amazon's Climate Pledge project, a plan the company announced a year ago to reduce its carbon impact on the environment.
The pledge calls for Amazon to achieve net zero carbon emissions by 2040.
The new Climate Pledge Arena is also being folded into the pledge. According to Amazon, the venue is being redesigned to become the first net zero carbon sports arena in the world.
(source: Amazon)
The plan is to convert the arena into an all-electric building powered by renewable energies, including solar. To create the ice for NHL team games, the site will rely on reclaimed rainwater. All events at the arena will also use durable and compostable containers so the arena can divert 95 percent of trash away from landfills.
Climate Pledge Arena is scheduled to open in late summer 2021. According to The Seattle Times, the renovation project for the sports venue is expected to exceed $930 million in costs.

Creed Comments: This is a statement. I must admit, I'm impressed. Forget the haters that want to tell Jeff Bezos how to spend his money on climate - go apply for funding from one of his three climate investment funds. I'm starting to believe that Bezos is sincere about his carbon and climate efforts. Perhaps he's evolving.
---
RESOURCES

---
Thanks for sharing your time with us!

If you enjoyed this newsletter but aren't yet subscribed, sign up for a free subscription below.
If you are a subscriber, THANK YOU AGAIN, and please forward this to a friend.
👋 Questions, comments, advice? Send me an email!