Australia Burns, Amazon Employees Muted & Clean Energy Stalls
A newsletter for people serious about the low carbon economy.
---
Australia's Massive Wildfires "as Seen from Space"
photo credit: Getty

"We have experienced the hottest days that I can remember, and right now I can't even open any windows because my eyes sting and lungs hurt from bushfire smoke.

For days, I have watched as the bushland around us went up like a tinderbox. I just waited for the next day when my clinic would be flooded with evacuated dogs, cats, goats and horses in desperate need of water and food." - Veterinarian Gundi Rhoades

The massive bushfires in Australia are still spreading as heat, high winds, and dry weather are pushing flames through much of the southeastern part of the country.

The blazes have proved deadly and destructive, burning through more than 14.8 million acres, or 23,000 square miles, an area almost as large as the state of West Virginia. The fires have now killed at least 20 people and destroyed more than 1,400 homes.

These fires are burning just as Australia is emerging from its hottest, driest year on record. Several unique weather patterns converged over the country to create the hot, dry conditions behind the fires this season. But climate change is a major factor, with average temperatures rising across Australia and the most populated parts of the country receiving less rainfall over time, worsening the risk of extreme wildfires. Vox
For a terrestrial view of Australia's record setting fires and destruction, visit "The Australia Wildfires in Pictures" NYTimes
---
Issue No. 8
Welcome to the latest issue of Carbon Creed! Last week we took a break to get the new decade off to a roaring start. Happy to report we've gone from 55 to nearly 200 weekly subscribers!
This year we hope to spice things up by adding a few guest posts and our own original content. If you have ideas for topics you'd like to see or share, just ping me at mcleodwl@carboncreed.com
My name is Walter McLeod, and I'm glad you've joined our community. We hope to hear from you as we navigate this weekly journey through the good, bad and ugly of carbon and climate.
If you are a subscriber, THANK YOU, and please share this to a friend.
If you haven't subscribed, GIVE US A TRY, you can opt-out at anytime.
Now, LET'S GET TO IT!
---
CORPORATE CITIZENS
Amazon Threatens to Fire Employees who speak out on Climate Change

"This is not the time to shoot the messengers. This is not the time to silence those who are speaking out." - Maren Costa, Amazon User Experience Designer

A group of Amazon employees say the company has threatened to fire two workers for speaking out against the company's environmental policies.
In a statement posted to Twitter on Thursday, Amazon Employees for Climate Justice said that several employees were contacted by legal and human resources representatives, who said they were in violation of the company's external communications policy.
An Amazon spokesperson said that company made a policy change in September that tried to make it easier for employees to speak out by adding a form on an internal website where employees could seek approval; prior to that, they had to get direct approval from a senior vice president. CNBC and WaPo
---
INSIGHTS
Our Pathetically Slow Shift to Clean Energy
By the end of the century, the global electricity system may need to be five times larger to meet projected population growth, rising standards of living, and the "electrification" of larger parts of the economy. That includes the growing use of electricity to fuel cars, run stoves, and heat buildings.

"If we stick to the average rate of clean energy additions during the last five years, it would take about 360 years to build a system (of that size), If we did it at the fastest rate in the last five years, it'd still take nearly 260 years." - Seaver Wang, Breakthrough Institute

And, of course, all of it will need to be carbon free.

Building such a system fast enough to limit global warming to 2˚C would require our annual rate of clean energy additions to quintuple by 2040, according to arecent analysis by the Breakthrough Institute. MIT Review
---
GOVERNMENTS
Australia's Hellish Heat Wave and Fires - Explained
photo credit: NY Times
Ocean circulation, years of drought, and climate change are fueling Australia's record heat and deadly fires.
The extreme heat in Australia this week is not just a fluke. There were unique patterns in rain, temperature, and wind that converged to scorch the continent, factors that scientists were able to detect in advance. But Australia is also deep in the throes of the accelerating climate crisis, facing not just extreme heat but changes in rainfall patterns.
These shifts in turn stand to worsen other problems like drought and wildfires. At the same time, the Australian government is struggling to limit its own contributions to climate change while appeasing its major greenhouse gas emitters, including its coal mining industry. BBC and Vox
---
CLEANTECH
Clean Tech Trends to Watch In 2020 (Part 1 of 2)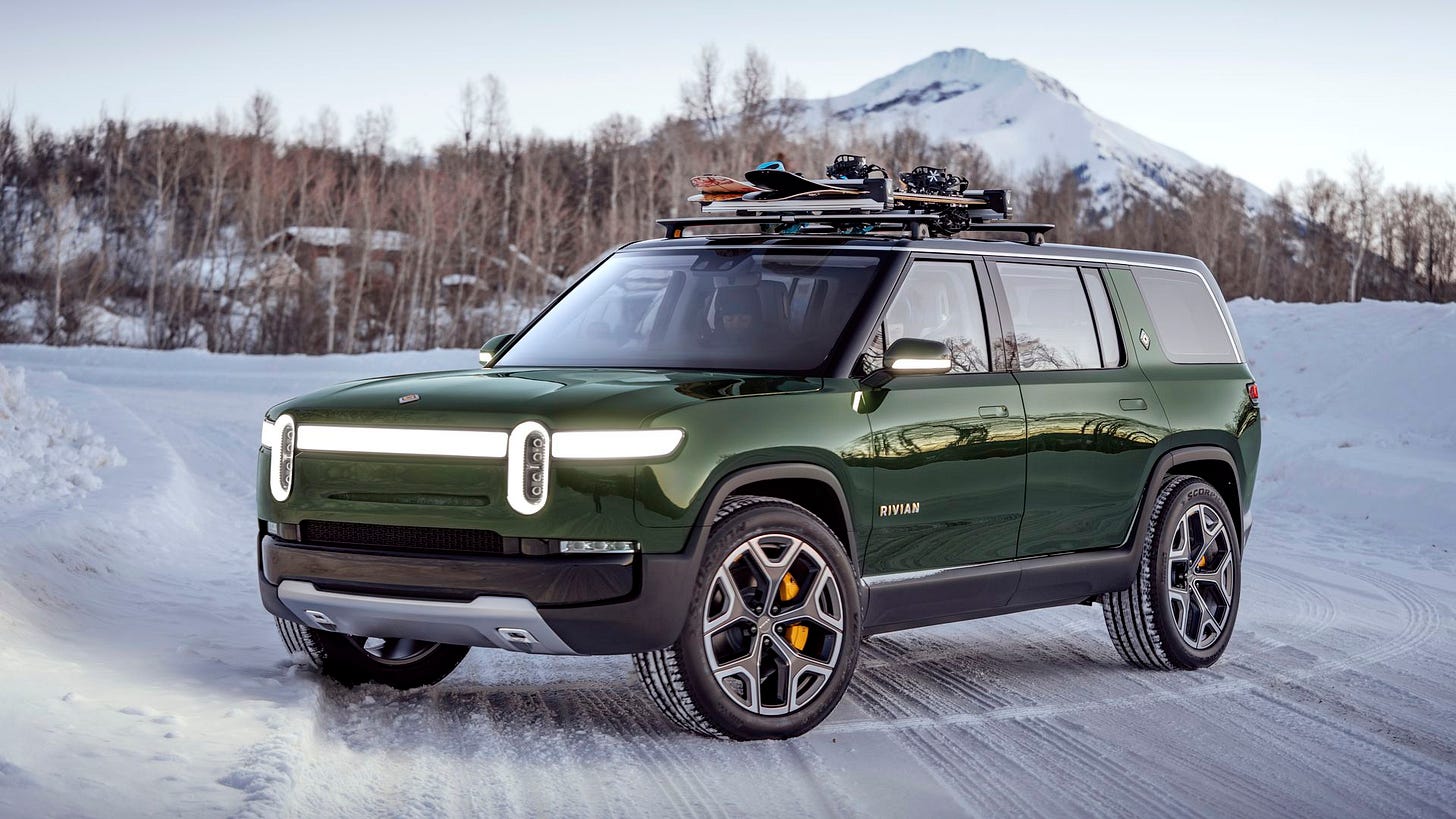 photo credit: Rivian
Now is a good time to gaze into the crystal ball and gauge some of the top clean tech trends that could help accelerate the decarbonization of the U.S. economy over the next 12 months – and what could hold it back, too. Triple Pundit
---
RESOURCES
---
Thanks for sharing your time with us!

If you enjoyed this newsletter but aren't yet subscribed, sign up for a free subscription below.
If you are a subscriber, THANK YOU AGAIN, and please forward this to a friend.
👋 Questions, comments, advice? Send me an email!
---
Curated by Walter McLeod, Founder and Editor-in-Chief of Carbon Creed and Managing Partner with Eco Capitol Energy.