Millennials fear climate over debt, ESG diversity data is scarce & China is warming faster than thought
The newsletter for people "woke" on carbon and climate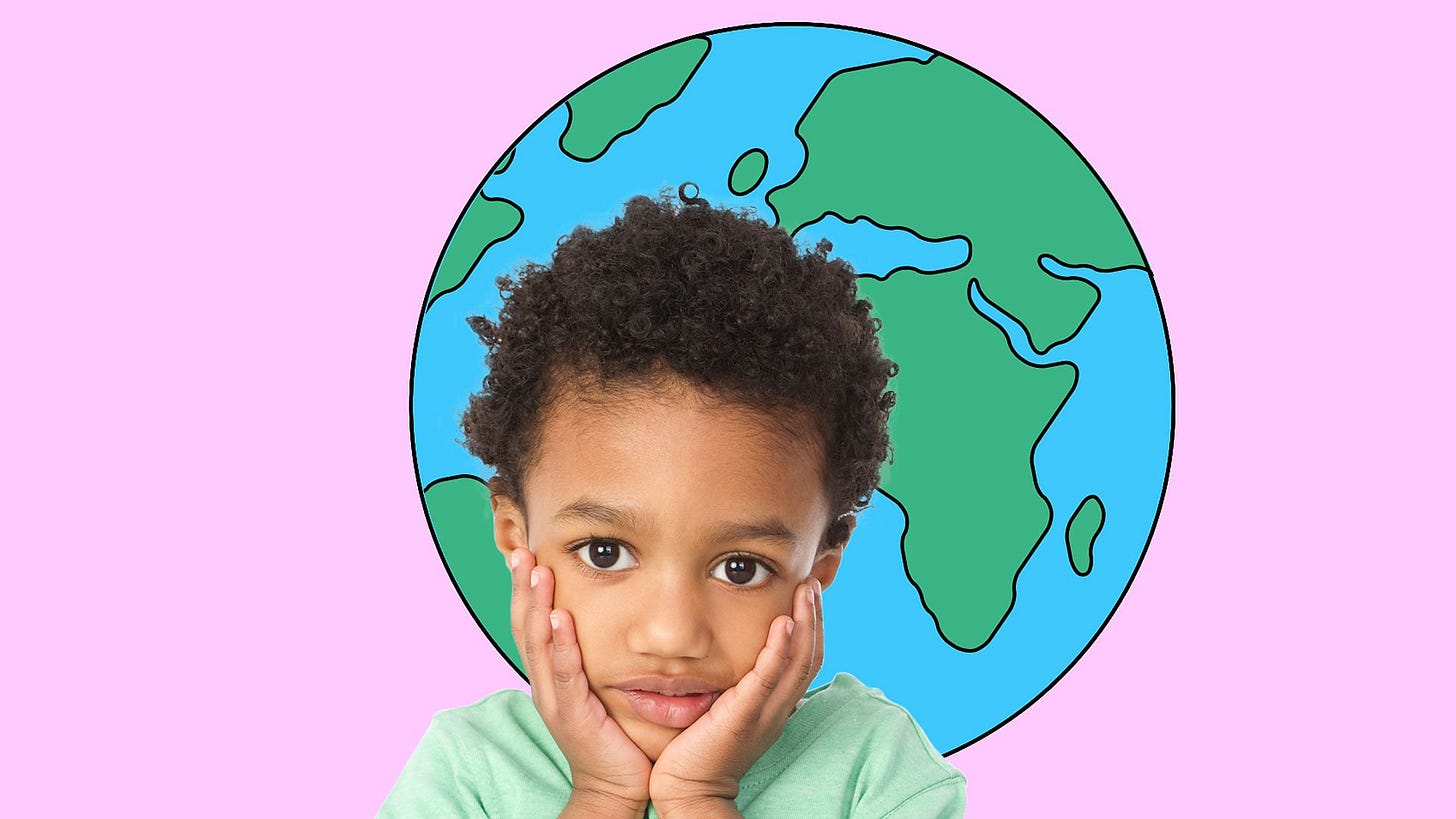 (source: BBC)
Issue No. 43 - September 13, 2020
Welcome to the latest issue of Carbon Creed - a newsletter for people "woke" on carbon and climate. This week we feature four (4) curated posts that we hope will intrigue and tickle your mind. My personal favorite is the "ESG diversity data" post - it takes a global look at this emerging financial tool. The "millennials" post is also thought provoking - which do you fear more: climate change or suffocating national debt? I can't wait to hear your thoughts on all four posts! As always, we appreciate the value of your time.
Feel free to ping me anytime at mcleodwl@carboncreed.com.
If you are a subscriber, THANK YOU, and please share this with a friend.
NOW, LET'S GET TO IT!
---
INSIGHTS
(image: Sam Island)
Should millennials fear debt as much as climate change?
This post is based upon national GDP data from the United Kingdom (UK).
Young people should be as concerned about surging public debt as climate change, a top UK economist has warned amid growing fears the country's borrowing levels could overtake Japan.
Britain's £2 trillion ($2.56 trillion USD) debt millstone poses a long-term threat to prosperity which bears comparison to global warming, according to Philip Booth of the Institute of Economic Affairs. National debt smashed through 100% of GDP in July. Mr. Booth, who is due to appear before the Treasury select committee to discuss tax after coronavirus, said borrowing could explode over the next 50 years as the population ages and growth stays sluggish.
It could mean Britain overtakes Japan, currently the most heavily indebted of the G7 advanced nations.

"How can you, as a young person, be concerned about climate change but complain about austerity, and not be worried about huge government debt which future generations will have to service?" - Philip Booth, Institute of Economic Affairs
He also argued that Britain had more reason to fear its debt-to-GDP ratio rising than Japan where debt is largely financed by domestic savers, making it less reliant on international interest rates and foreign investors' confidence. Britain has failed to get to grips with its finances since the banking crisis over a decade ago, Mr. Booth said, arguing ministers now have no choice but to introduce more public spending cuts.
Paul Johnson, Institute for Fiscal Studies director, who will also give evidence to the committee, warned that Britain will be competing with other advanced nations for finance as they run up deficits to fund their own Covid-19 recovery packages. He said: "There's a risk the UK becomes rather unattractive given the risks we face around our less than fully competent government, Brexit and possible Scottish independence."
Go deeper here LINK

Carbon Creed: This is a lot to process. I too am concerned about the level of government debt accruing here in the U.S., as we navigate the economic repercussions of this dreadful pandemic. However, health and environment are the most important assets we possess as humans. Still, we cannot deny that modern societies function in-part due to our shared faith in the monetary system. Some believe that growing national debts will force nations to reinvent the global financial system - but into what? Millennials may have it right - until we have the pandemic and climate crisis under control, debt should be the least of our concerns.
---
SUSTAINABILITY
ESG investors find that diversity data is scarce and hard to come by
(image: APA)

The calls for racial diversity at every level of the corporate world have inspired socially conscious investors. It's a powerful group, with more than $30 trillion in global assets backing companies that prioritize environmental stewardship, social impact, and good governance (ESG).

But when it comes to measuring corporate diversity and inclusion, the data are painfully limited. Why? Because the data may not match the company's desired image.

Companies don't want to disclose data that might be unflattering, especially when it comes to the best-paying jobs" Natasha Lamb, Managing Partner at Arjuna Capital LLC.

Arjuna Capital, LLC pushes U.S. companies to disclose racial and gender pay gaps. Alphabet, Bank of America, and Facebook have opposed Arjuna's proposals, while a handful of companies including Citigroup and Starbucks have agreed to provide data.

The collection of racial diversity information can be a particularly big hurdle for companies operating in Europe, which is usually a hotbed for ESG campaigning. Some governments have made it illegal to collect racial and ethnic data for most purposes, in part because of the legacy of the Holocaust and World War II. In Asia there's only a budding recognition that social factors may be of concern to investors. Most companies in China, the world's second-largest economy, don't report enough data to show they qualify for ESG funds, and the category accounts for less than 1% of equity assets under management in India, according to data compiled by Bloomberg.

Discussions among far-flung money managers in the U.S. or Europe and companies in Asia can also be marred by the historical experience of colonialism. Conversations about racial differences remain "somewhat taboo in many Asian countries," says Stephanie Creary, an assistant professor at the Wharton School of the University of Pennsylvania, making it "difficult to garner precise insights into the racial and ethnic dynamics that contribute to equity." Investors in U.S. companies don't face the same obstacles.

Most companies are required to provide a breakdown of racial and ethnic data about their workforce to the federal Equal Employment Opportunity Commission. But they don't have to publicly disclose that data. Many that do share demographic information use percentages instead of absolute numbers, which can make it harder to see the full picture. There's also a lack of uniformity in definitions and disclosure formats, says MSCI's Briand.

S&P Global, a data and index provider, says only about a third of the companies it's assessed globally provided it or the public with breakdowns of their workforce by race and ethnicity. Some big players are giving diversity more attention, however. Institutional Shareholder Services Inc., which advises funds on how to vote in shareholder elections, in July sent a letter to U.S. companies asking them to disclose the self-identified race or ethnicity of directors. Each director could choose as many as three ethnicities.

Index fund giants are talking more about the issue. BlackRock Inc. Chairman Larry Fink said in an open letter the firm will assess racial equality issues at portfolio companies. A spokeswoman for Vanguard Group Inc. says it discussed diversity with most of the 686 companies it engaged in the topic of board composition in the 2019 proxy season.

Go deeper here LINK

Creed Comments: The fact that BlackRock and Vanguard Group are moving down this path speaks volumes. I had not considered the ESG ramifications for Europe and Asia, but now I see why they may score lower than U.S. companies, which benefit from a more diverse population and workforce. ESG is truly an epoch shift for the capitalist system - to succeed will take solid leadership, accountability and patience, but I'm optimistic and I believe corporate culture will be forever changed for the better.
---
ELECTRIC VEHICLES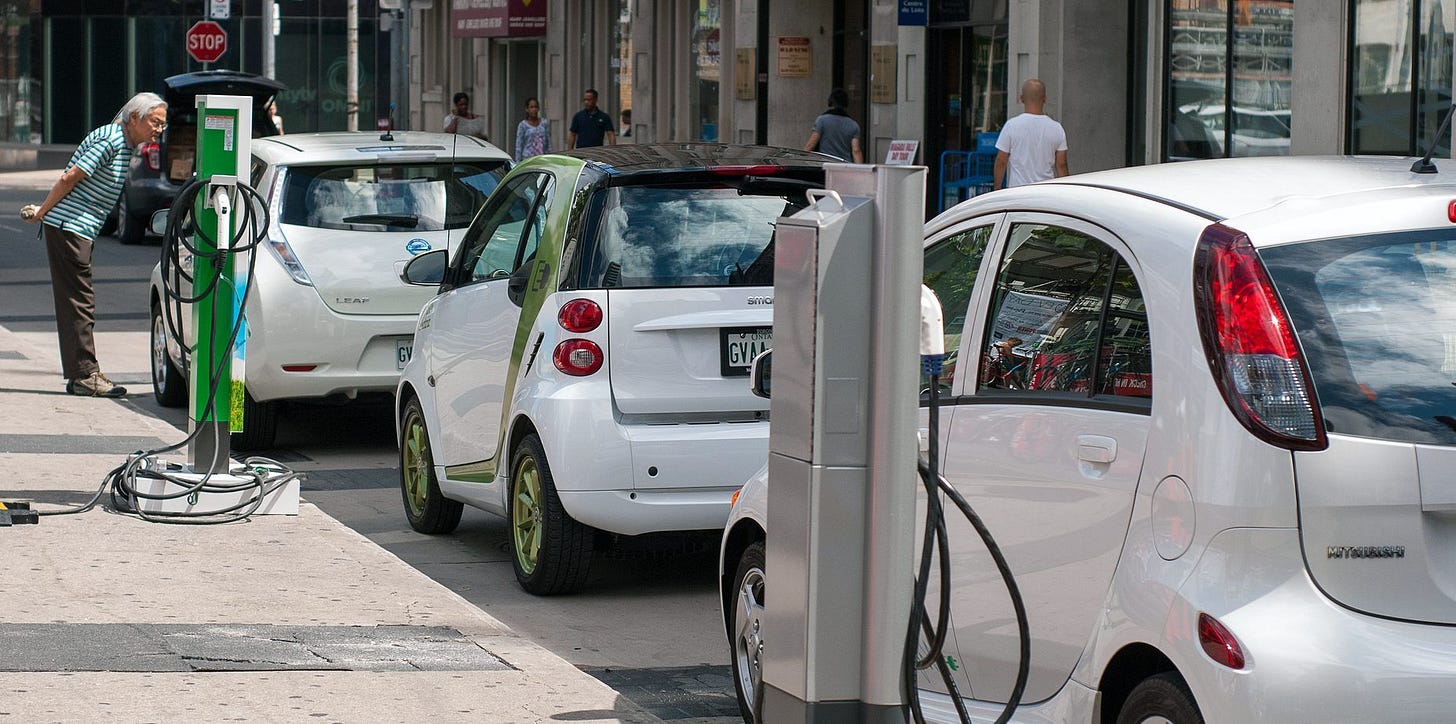 (image: Electrek)
Revenue warnings flash as Denmark calculates the cost of EV switch

A rapid switch to electric cars to meet Denmark's ambitious climate targets will leave a massive gap in its finances, a government commission said on Monday.
Moving to electric vehicles from those powered by fossil fuels is central to Denmark's goal of cutting emissions by 70% by 2030 and becoming climate neutral no later than 2050.
However, the Nordic country relies heavily on car and road taxes worth some 50 billion Danish crowns ($7.95 billion USD) a year, or 2.3% of GDP, to fund its welfare system.
In March, the Danish Council on Climate Change, an independent advisor to the Danish government, said the number of electric cars should rise to at least 1 million by 2030 from less than 20,000 now in order to meet the targets.
Increasing the number of electric cars to 1 million through raised subsidies and higher taxes on fossil-fueled cars would result in a total net loss to society of 5.7 billion crowns in 2030, the commission said.
Under the current tax system, proceeds from car and road taxes are already set to drop by 10 billion crowns each year in 2030, it said.
The commission was asked by the government to suggest how to switch from fossil fueled cars to electric cars in the coming decade without jeopardizing the state budget.
The transport sector contributes about 40% of Denmark's carbon dioxide (CO2) emissions, with less than 1% of cars powered by electricity.
With favorable conditions and early support from the government, Denmark now gets about half of its power from wind turbines and is seen as a pioneer in addressing climate change.
Go deeper here LINK
Creed Comments: Denmark is but early to this dilemma facing all nations with hefty car, fuel and road tax revenues. To compensate for the revenue loss, some U.S. states are implementing a flat annual fee on electric vehicles, while others are using a vehicle miles traveled (VMT) formula to assess fees. I'm sure there are other government models being deployed that I've missed, but one thing I can assure you - there WILL be a tax.
---
CLIMATE CHANGE
China is warming faster than the global average rate


(source: Bloomberg)

China has seen faster temperature increases and rising sea levels than the global average rate over the past few decades, and experienced more frequent extreme weather events, according to official data.

From 1951 to 2019, China's temperate rose an average of 0.24 degrees Celsius every ten years, according to the Blue Book on Climate Change published by the National Climate Center. The center is China's top climate research center and is affiliated with the Meteorological Administration.

Average sea level rise near China's coastal regions was 3.4 millimeters per year from 1980 to 2019, faster than the global average of 3.2 millimeters per year from 1993 to 2019.

Last year, the level rose 24 millimeters from the previous year and was 72 millimeters higher than the country's average from 1993 to 2011.

The annual report also noted an increase of surface water in China since 2015. The water level of Qinghai Lake, a major lake in China's traditionally arid northwestern region, was 3.1 meters higher in 2019 than it was 15 years earlier.

Last year, several major glaciers and frozen areas in China melted at a faster pace, according to the report. Urumqi Glacier No.1 in northwest China, one of the glaciers most closely watched for the impact of climate change, melted in 2019 at the fastest pace since the 1960s, when data was first available.

China has been one of the countries most impacted by climate change, with rising sea levels threatening to submerge coastal mega cities like Shanghai if action isn't taken to cut emissions. In 2019, more than 900 people were killed or went missing due to natural disasters including floods and typhoons, and over 19 million hectares (47 million acres) of crops were damaged, according to the emergency management ministry.

Go deeper here LINK

Creed Comments: These are ominous data out of China. Many scientists are revising their models and timelines on climate impact as wildfires and hurricanes intensify and occur with greater frequency globally. If the rate of sea level rise and climate change is hastening, national boundaries will not matter. I only hope these data are an anomaly.
---
RESOURCES

---
Thanks for sharing your time with us!

If you enjoyed this newsletter but aren't yet subscribed, sign up for a free subscription below.
If you are a subscriber, THANK YOU AGAIN, and please forward this to a friend.
👋 Questions, comments, advice? Send me an email!