Starbucks goes "Positive," Silicon Valley fails on CleanTech & Republican's (new) Climate Strategy
A newsletter for people serious about the low carbon economy.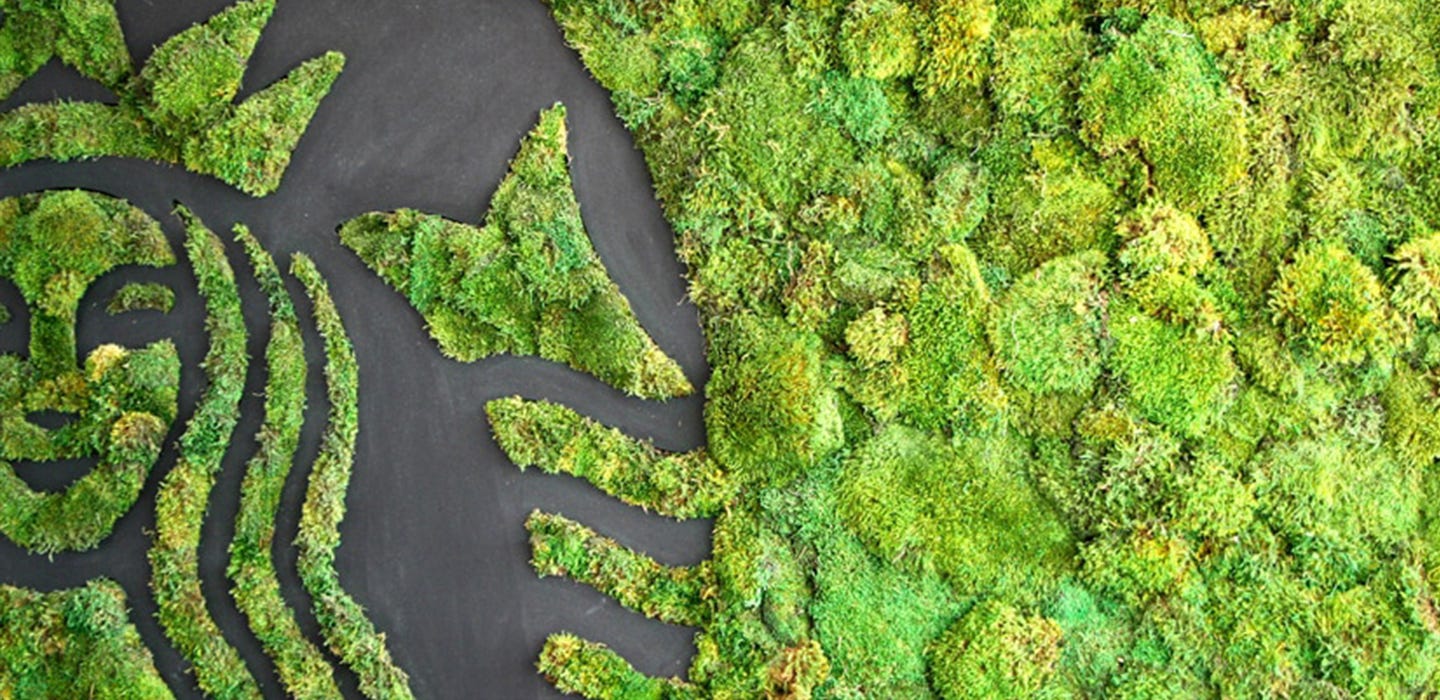 Starbucks Aims to be "Resource Positive" by 2030
Joins the Seattle Low-Carbon Club

"Our aspiration is to become resource positive — storing more carbon than we emit, eliminating waste, and providing more clean freshwater than we use,"
- Kevin Johnson, Starbucks CEO.

Starbucks chief executive officer Kevin Johnson, joined fellow corporate titans Microsoft and Amazon, in announcing a renewed focus on sustainability, all with an eye toward eventually "giving more than we take from the planet."
By 2030, Starbucks will aim to:
- reduce carbon emissions by 50 percent;
- reduce waste sent to landfills from stores and manufacturing by 50 percent; and
- conserve or replenish 50 percent of the water currently being used for direct operations and coffee production.
The Starbucks plan envisions more plant-based food offerings; a shift from single-use to reusable packages; investing in "innovative and regenerative" farm and forest practices; and more.
On the surface this sounds great, but with few details, the public must hold these multination companies accountable to their carbon commitments. Carbon Creed will be watching. Starbucks, Fast Company
---
Issue No. 11
Welcome to the latest issue of Carbon Creed! Last week our top two articles were Microsoft's Carbon-Neg Move and Trump-Thunberg Round #2.
My name is Walter McLeod, and I'm glad you've joined our community. We hope to hear from you as we navigate this weekly journey through the good, bad and ugly of carbon and climate. You can ping me anytime at mcleodwl@carboncreed.com.
If you are a subscriber, THANK YOU, and please share this to a friend.
If you haven't subscribed, GIVE US A TRY, you can opt-out at anytime.
Now, LET'S GET TO IT!
---
CLEANTECH

(source: recode)
When Will Silicon Valley Finally Step Up to Fight Climate Change?

"I still do not get why Silicon Valley largely scorns green tech — except that perhaps it is a lot harder to get right than offering a new app in which teenagers can do dance-offs."
–Kara Swisher, NY Times

In a stinging editorial, touted tech journalist Kara Swisher, takes Silicon Valley to task for its pitiful investments in decarbonization and failure to take on climate change in a meaningful way.
The amount of investment and innovation aimed at green technology remains stubbornly low compared with other tech sectors; with most of the high-profile investments come from the likes of Bill Gates and Elon Musk.
But in the same way that tech ignores the benefits of diversity — which many studies have shown to be a key signal of a successful organization — it continues to ignore the benefits of green tech. It's a big mistake. New York Times
---
GOVERNMENTS

(Illustration: Aïda Amer/Axios)
What's in Republicans' New Climate-Change Push
Axios energy journalist Amy Harder, gives an exclusive look on policies House Republicans are pursuing in their new focus on climate change. Amy does a great job spelling out the details in this counter to the "Green New Deal" and explaining how carbon has risen as a top tier issue for Republicans.
Summary: The Republican's plan likely will not include an overall emissions-cutting target, but will include other kinds of specific targets related to these three areas:
1. Capturing carbon emissions, with a focus on planting a lot of trees.
2. Clean energy innovation and funding (nuclear and natural gas).
3. Conservation, focusing on cleaning up plastic pollution.
House Republicans are doubling down on a small-government agenda. They're eschewing carbon pricing, and criticizing the far more aggressive policies pushed by some Democrats as ineffective and harmful to America's economy (surprise, surprise!)
The prioritization of climate-change policies by House Republicans is a sea change for a party whose leader dismisses the issue and whose members have ignored or denied it for years. This is progress folks. Axios
---
INSIGHTS
A Tipping Point for Sustainable (Low Carbon) Investing

When a character in Ernest Hemingway's The Sun Also Rises is asked how he went bankrupt, he replies, "Gradually … then suddenly."

How did sustainable investing get to be such a big deal? Well, gradually, at first, and then all of the sudden.

One need look no further than the nearly fourfold increase in assets that flowed into sustainable funds in the United States last year. Such funds attracted more assets in just the fourth quarter of 2019 than in all of 2018, when the previous calendar-year record for flows was set.

What has catalyzed this change?
In the past 7 years, two overarching issues have gradually come to the fore. The first is climate change and the second is the growing critique of the shareholder-primacy view of the corporation. Investors are suddenly realizing that, at a minimum, they need to better understand how climate change is affecting their investments at the asset-class, regional, industry, and company levels. Morningstar
---
CORPORATE CITIZENS
(source: Apple)
Leading A New Era of Corporate Climate Action

"Companies must lobby for the policies that will lead to a low-carbon future, and senior executives need to show up in person," – Andrew Winston, Harvard Business Review

In this comprehensive analysis, sustainability expert Andrew Winston outlines three actions corporations must focus on to drive global decarbonization:
· using political influence to demand aggressive climate policies around the world
· empowering suppliers, customers, and employees to drive change
· rethinking investments and business models to eliminate waste and carbon throughout the economy
Of note is Winston's articulate rant that well-intentioned "special lobby days" won't get the job done for companies serious about fighting climate change. Harvard Business Review
---
RESOURCES
---
Thanks for sharing your time with us!

If you enjoyed this newsletter but aren't yet subscribed, sign up for a free subscription below.
If you are a subscriber, THANK YOU AGAIN, and please forward this to a friend.
👋 Questions, comments, advice? Send me an email!
---
Curated by Walter McLeod, Founder and Editor-in-Chief of Carbon Creed and Managing Partner with Eco Capitol Energy.