Tesla million mile battery, this is your brain on CO2 emissions, & here comes the sun
A newsletter for people "woke" on carbon and climate
(source: Financial Times)
CLEAN TECH
Tesla's new million mile battery

Well, he's done it again.
Elon Musk announced plans to debut low-cost electric car batteries that can last up to a million miles and could make electric Tesla models the same price or even less than a car run by gasoline.
Information about Tesla's next-generation batteries has steadily trickled out over the last year or so thanks to the experts Musk hired and their public works, like patents, academic papers, and university presentations. The group has been funded by Tesla since 2016, according to Reuters.
These low-cost batteries would first appear in Tesla's Model 3 in China later this year or early 2021. Other markets, like North America, would follow thereafter.
The "million-mile" battery would use low-cobalt and cobalt-free battery chemistries since cobalt is what drives up electric vehicle battery prices.
Tesla's new battery would also use "chemical additives, materials, and coatings that will reduce internal stress and enable batteries to store more energy for longer periods," Reuters reports.
Tesla also plans to cut costs in how these batteries are made by reportedly implementing automated manufacturing processes and increasing production rates in the company's factories.
Currently, Tesla's Model 3 is the cheapest vehicle in the company's lineup, starting at $39,990 at the very base price. If the new battery proves to be more affordable, it could drastically reduce the price, making Tesla models more widely available to more drivers.
In an even broader sense, it would allow more people the ability to buy electric cars over gasoline ones. LINK

Creed Comments: This is THE TIPPING POINT for electric vehicles. With a significantly longer life and larger storage capacity, Tesla's new battery opens the door to Elon's next great ambition - connecting these distributed resources into a virtual "electric utility" that can supply power "on demand" to the grid (or any commercial customer). We'll take a deeper dive in the next issue of Carbon Creed.
---
Issue No. 27 - May 17, 2020
Welcome to the latest issue of Carbon Creed - a curated newsletter for people "woke" on carbon and climate.
My name is Walter McLeod, and I'm glad you've joined our tribe! We hope to hear from you as we navigate this weekly journey through the good, bad and ugly of carbon and climate.
What do you want to talk about? Please share your thoughts on people and topics to feature on our platform. We want you to help us shape the discussions!
As always, feel free to ping me at mcleodwl@carboncreed.com.
If you are a subscriber, THANK YOU, and please share this to a friend.
If you haven't subscribed, GIVE US A TRY, you can opt-out at anytime.
Now, LET'S DIVE DEEP!
---
INSIGHTS
This is your brain on carbon emissions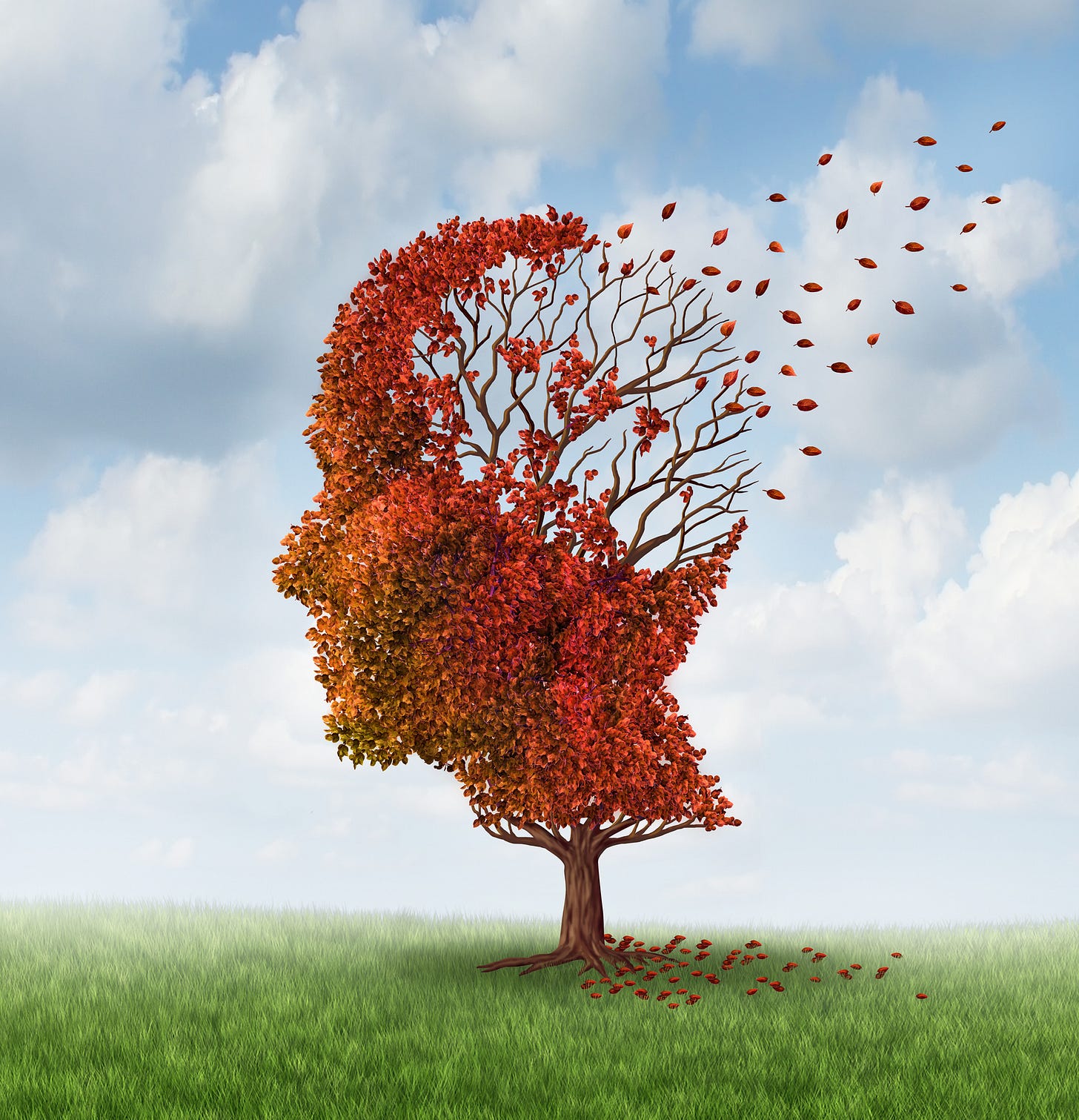 (source: Getty Images)
Lots of climate change literature points out that atmospheric carbon dioxide levels have never in the entire history of the human species been as high as they are today. Over the past 800,000 years, until the start of the Industrial Revolution, carbon dioxide in the atmosphere varied from about 200 to 300 parts per million (ppm). Since the early 1800s, the concentration has increased nearly 50%, from 280 ppm to 411 ppm in 2019.
This change, and even the whole idea of conditions unprecedented in our evolutionary history, often seems rather abstract. But carbon dioxide levels in the atmosphere could have direct effects on human physiology – perhaps eroding the keen intelligence and capacity for abstract thinking that we like to think of as a hallmark of our species, a new study suggests.
There's a fair bit of research on carbon dioxide and cognitive function in humans. This started out because scientists wanted to know about the effects on people in tight quarters like submarines and aircraft. More recently, they've looked at how carbon dioxide accumulates in densely populated, sometimes poorly ventilated buildings.
Broadly speaking, such studies suggest that people's cognitive functioning suffers when they are in a space with increased carbon dioxide in the air. But this research has received little attention from climate scientists until now, perhaps because climate scientists are mostly concerned with outdoor carbon dioxide levels and carbon dioxide-cognition research has focused on the indoor environment.
A team of researchers from the University of Colorado and the University of Pennsylvania set out to bridge the gap. They started with scenarios developed by the Intergovernmental Panel on Climate Change, which predict atmospheric carbon dioxide concentrations at the end of the century ranging from 420 ppm if carbon emissions are drastically reduced to 930 ppm if emissions levels of recent years continue.
They accounted for higher carbon dioxide levels frequently seen in cities because of fossil fuel burning—a so-called "urban carbon dioxide dome" that amounts to about 66 ppm. Then they applied a set of equations based on known relationships between outdoor and indoor carbon dioxide levels. Indoor carbon dioxide concentrations are always higher than outdoor levels, to a degree depending on the building's ventilation system, how many people are inside exhaling carbon dioxide with every breath, and how large the space is.

"The model predictions are quite arresting," the researchers write in the journal GeoHealth.

If today's high carbon emissions were to continue, "we may be in for a ~25% reduction in our indoor basic decision-making ability, and a ~50% reduction in more complex strategic thinking, by the year 2100 relative to today."
"These results are almost entirely avoidable" if emissions are reduced to levels consistent with the Paris Agreement, the researchers add.
Ironically, a lot of carbon emissions come from building operations. "The developed world spends 90% of our time in these essential buildings that protect us from the elements," the researchers note, but keeping those structures running makes the outside world (and eventually, the indoor world) less hospitable.
Better building ventilation could help reduce indoor carbon dioxide levels, ameliorating some of the effects predicted in the new analysis. But that won't help if the outdoor air is polluted, and of course more building ventilation requires…more energy. LINK
Creed Comments: The cognitive health implications of rising carbon emissions have been sorely understudied and poorly understood. The implications of this research are clear: by the end of the century, indoor carbon dioxide could reach levels known to impair cognition.
---
MUSIC
Here Comes the Sun

Our People's Climate Music project has released a cover of "Here Comes the Sun" by Grammy nominated artists Antonique Smith and Jeremih.
Their interpretation of "Here Comes the Sun" is a message of hope and affirmation of our humanity and goodness when it comes to coming together to help each other in disaster and crises, regardless of our differences or divisions.
Creed Comments: Music can have a healing effect on people. This is especially needed as the human family deals with the ravages of COVID-19 and climate change. Enjoy.
---
GOVERNMENTS
Corporate leaders urge Congress to include climate in COVID-19 stimulus bill
(source: Ceres)

Chief executives and other representatives from more than 330 businesses, including Capital One, General Mills, Microsoft, Nike, Salesforce, Visa and more are calling on bipartisan federal lawmakers to build back a better economy from COVID-19 by infusing resilient climate solutions.
The businesses represent combined annual revenues of more than $1 trillion and a shared market valuation of nearly $11.5 trillion. They employee more than 3 million people. The group, supported by sustainable investing advocates Ceres, claims they are the largest ever to advance a call to action from the business community to Congress on climate change.
The Ceres' Lawmaker Education and Advocacy Day (LEAD on Climate 2020) is an annual education and advocacy event aimed at promoting climate policy. The virtual event convened businesses from every sector of the economy, including retail shops, manufacturers, healthcare services, food and beverage companies, outdoors industries, technology companies, and energy providers, making it the broadest private sector led effort to-date addressing the ongoing climate crisis.

"As we help workers and families deal with the devastating effects of the covid19 crisis, we cannot lose sight of the urgent global climate emergency. Together, we can develop policies to invest in a smart economy that can withstand and overcome the public health challenges of the 21st century,"

Rep. Kathy Castor (D-FL), Chair, U.S. House Select Committee on the Climate Crisis.

The businesses behind LEAD want Congress to work toward putting Americans into clean-energy jobs, as well as foster an accelerated transition to a net-zero emissions economy by 2050 or sooner and provide more investment in sustainable infrastructure. The business leaders also urge Congress to consider a goal of reaching net-zero emissions by 2050 and setting a carbon price. Setting a market-based carbon price remains a policy sticking point in a divided quest for a solution to man-made accelerating climate change, although has been increasingly, if slowly, adopted. LINK
Creed Comments: This is a smart move buy the Ceres coalition. Integrating climate change into the COVID-19 economic recovery plan can help blunt the nearly 600,000 U.S. clean energy jobs lost this spring. It can also lay the groundwork for significant climate infrastructure funding in the near future.
---
RESOURCES

---
Thanks for sharing your time with us!

If you enjoyed this newsletter but aren't yet subscribed, sign up for a free subscription below.
If you are a subscriber, THANK YOU AGAIN, and please forward this to a friend.
👋 Questions, comments, advice? Send me an email!
---