Tesla game changer, our two-wheel future & here come the drones!
A newsletter for people "woke" on carbon and climate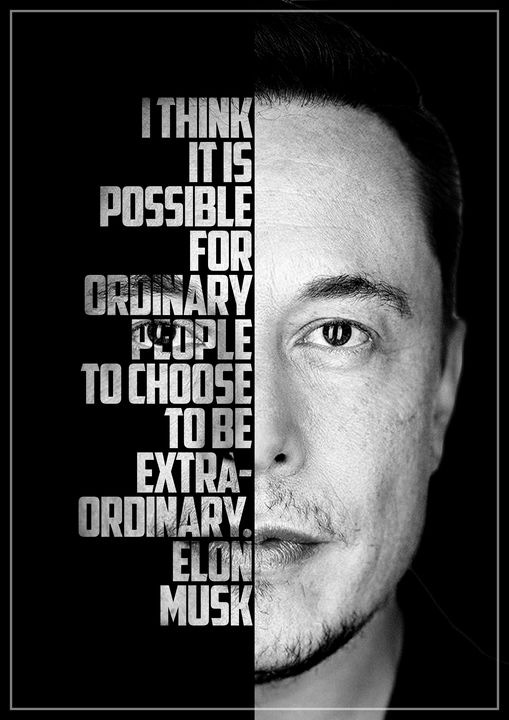 (source: Enea Kelo)
INSIGHTS
Tesla Game Changer
INNOVATION #1: BIDIRECTIONAL CHARGING
The advent of electric vehicles is expected to increase the demand for electricity, but electric cars can also offer some advantages by controlling the power load.
A 2018 study showed that electric vehicle fleets could save billions of dollars with controllable load and vehicle-to-grid features, and it would enable the grid to optimize its use of renewable energy.
Controllable load, the ability to control when an EV is charging, is possible with any electric vehicle as long as it is connected to a smart charging station or the vehicle itself has an internet connection.
On its own, it can have a massive impact on the grid by reducing peak demand and charging only when demand is lower, but the study shows that vehicle-to-grid technology, which also enables a vehicle to send power back into the grid with a bidirectional charger, would have an even greater impact.
Thus, with bidirectional charging, Tesla owners could potentially power their house with their vehicle during a power outage or charge another electric vehicle with their own. However, the real value of bidirectional capacity lies in grid services.
With the owners' permission, Tesla could offer electric utilities the ability to access power from the vehicles on the network in order to offset electricity demand during peak hours. This is HUGE.
(source: Teslarati)

INNOVATION #2: TESLA ELECTRIC COMPANY
In 2019, Elon Musk announced that Tesla Energy, the energy division of the automaker, would become a distributed global utility and could eventually outgrow its automotive business.
To accomplish this, Tesla would keep deploying more solar and energy storage systems, big and small, at the residential level and on utility-scale, and design software to manage those distributed systems to act as a giant electric utility.
To monetize that global portfolio of solar and energy storage assets, Tesla created the Autobidder, which is described on the company website as follows:

Autobidder provides independent power producers, utilities, and capital partners the ability to autonomously monetize battery assets. Autobidder is a real-time trading and control platform that provides value-based asset management and portfolio optimization, enabling owners and operators to configure operational strategies that maximize revenue according to their business objectives and risk preferences.

Tesla already has the experience and capacity to operate virtual power plants at scale, as demonstrated by the Powerwalls in Australia and Vermont.
With 1 million vehicles on the road, Tesla's fleet has a theoretical 10GW demand offsetting capacity, which is extremely valuable to electric utilities.
Tesla owners would be compensated for the utility using their vehicles, and Tesla would likely get a commission through its Autobidder platform.
Couple that with the recent million-mile battery breakthrough, and you begin to understand the implications of what Tesla is about to unleash - an electric utility on wheels. Go deeper here LINK.
(source: Tesla/Australia)
Creed Comments: If these technologies and business models work as planned, it will spell the end of the auto and electric utilities business as we know them. Tesla will power and move the world.
Fred Lambert of Electrek was the primary source for this article.
---
Issue No. 28 - May 24, 2020
Welcome to the latest issue of Carbon Creed - a curated newsletter for people "woke" on carbon and climate.
My name is Walter McLeod, and I'm glad you've joined our tribe! We hope to hear from you as we navigate this weekly journey through the good, bad and ugly of carbon and climate.
None of us will soon forget the year 2020 - as of this writing, the global pandemic has infected over 5.4 million people and taken over 343,000 lives. Carbon Creed has featured more than 10 articles and threads chronicling the covid-19 impacts on human health and climate. Here are 5 of our most popular posts in the series :
Why do people care more about Covid than Climate?
Covid-19 response "no model" for climate action
The unholy alliance of covid-19, nationalism, and climate change
Coronavirus's lesson for climate change
We hope our lens has broadened your knowledge and sharpened your mind.
As always, feel free to ping me at mcleodwl@carboncreed.com.
If you are a subscriber, THANK YOU, and please share this to a friend.
If you haven't subscribed, GIVE US A TRY, you can opt-out at anytime.
Now, LET'S DIVE DEEP!
---
GOVERNMENTS
The global shift to a low carbon, two-wheel future
(source: IamExplat)
You've heard of shortages of meat, toilet paper, and hand sanitizer? Add bicycles to the list. Retailers are reporting that bikes are rolling out their doors at an unprecedented clip.
Part of the shortage is because of trade difficulties between the United States and China, a major producer of bicycles. But the pandemic is a factor too. As weather in the Northern Hemisphere warms, and lockdowns of various types wear on, people are looking to get outside and to exercise. And with motor vehicle traffic way down, more people with bikes are willing to take to roads usually dominated by cars and trucks.
The boost in bike riding could be one change that will endure beyond the coronavirus. Cities are planning more accommodations for cyclists, especially if commuters hesitate to squeeze back onto buses and trains. As more people give biking a try, many don't want to turn back, especially with the ease of the new electric bicycles.
London is expecting a tenfold increase in bike traffic. The British government has announced $2.5 billion in spending to encourage cycling and walking, including giving out vouchers to pay for bike repairs.
(source: UK Government)

Rome is planning more than 90 miles of new bike lanes while Paris is creating about 400 miles. What's more, France is offering every citizen $55 toward bike repairs.
(source: Reuters)
Budapest is installing bike lanes on major streets. Oakland, California, has closed off 10% of its streets for bike use. And so on.
Some merchants are concerned that less car traffic or fewer parking spaces will reduce business. But one new study from Oregon's Portland State University shows the opposite: Bike lanes actually bring more customers to city streets, especially to retail shops such as food vendors. Along car-free streets in a half-dozen American cities, both employment and sales have grown.
City dwellers may welcome more bikes and fewer cars after enjoying the cleaner air of the past couple of months. In Europe, air pollution from nitrogen dioxide and particulates has fallen dramatically.
The economic, health, and environmental benefits are even more appealing than before this crisis. As Janette Sadik-Kahn, former transportation commissioner of New York City, put it to the BBC: "The pandemic challenges us, but it also offers a once-in-a-lifetime chance to change course and repair the damage from a century of car-focused streets." Go deeper here LINK.
Creed Comments: As the coronavirus pandemic forced much of the world into lockdown by early April, daily global carbon dioxide emissions fell by 17% compared with 2019 levels. This reduction may be the single largest emission drops in recorded history.
Many government leaders view this moment as an opportunity to permanently decarbonize their economy. What's most interesting is that the government is paying citizens to make these lifestyle changes - imagine that. Maybe we should consider paying U.S. citizens to decarbonize too.
---
CLEAN TECH
Planting one trillion trees by 2030? Call in the drones
Let's plant one trillion trees in 10 years.
That simple, powerful message came out of the World Economic Forum in January, as billionaires and high-ranking politicians gathered to discuss ways to keep our increasingly unstable climate from becoming unlivable.
Think COVID-19 is bad? In many ways, the current pandemic is a taste of what's to come if we don't dramatically reduce atmospheric CO2 emissions over the next 30 years. COVID-19 may have temporarily pushed talk of climate action to the margins, but the risks of a warming world remain.
Which brings us back to trees. Trees are humanity's greatest allies in the fight against climate change, so when planting a trillion of them becomes a call to action for government leaders and multibillionaires, we can only hope they'll follow through – even in a world currently seized by crisis.
Tree planting isn't as simple as people might think. Tree planters, often summer students, experience a 25% injury rate, among the highest of almost any industry. Increasingly, these students are exposed to ticks and mosquitos that carry diseases like Lyme and West Nile virus.
Tree planting companies also require a lot of labour, as well as the infrastructure required to support it. The camps set up to support workers need kitchen trailers, showers, sleeping tents, portable toilets, drinking water, fuel, first aid rooms and other amenities – even satellite internet – and that comes at a significant cost.
There's also a big shortage of labour most years because of the difficult nature of the job. Hauling around bags loaded with seedlings and constantly squatting in the sun while digging with a shovel is exhausting work, made worse by the swarms of blackflies and mosquitoes that make DEET your best friend.
It's for this reason that folks like Bryce Jones, co-founder and CEO of Toronto-based Flash Forest, are working hard to develop new approaches to tree planting.
Flash Forest is betting that drones will be an essential part of the solution. The company uses advanced 3D mapping technology and an enhanced fleet of aerial drones to plant trees 10 times faster than conventional approaches and at one-fifth the cost.
With conventional tree planting, one person working 10-hour days could theoretically plant seven million trees over the course of a decade. To hit a trillion trees would require 143,000 people working non-stop – people who need to be put up in camps, fed and paid.
Alternatively, the same goal could be reached using just 2,800 aerial drones, each operated by a single pilot driving around in a pickup truck. How's that for productivity in the age of self-isolation?
This example highlights the crucial role that automation, robotics, artificial intelligence and other advanced technologies will need to play to achieve the kind of greenhouse gas reductions needed to keep our climate livable.
Ambitious targets are welcome, but they'll be meaningless unless we can properly harness the power of machines to make up for time that humanity has wasted.
Go deeper here LINK.
Creed Comments: This is an interesting innovation. The technology appears to be sound and their numbers are compelling. I hope to see more tree planting drones in action soon.
---
RESOURCES

---
Thanks for sharing your time with us!

If you enjoyed this newsletter but aren't yet subscribed, sign up for a free subscription below.
If you are a subscriber, THANK YOU AGAIN, and please forward this to a friend.
👋 Questions, comments, advice? Send me an email!