What to Read: All We Can Save, Perilous Bounty and The New Map
The newsletter for people "woke" on carbon and climate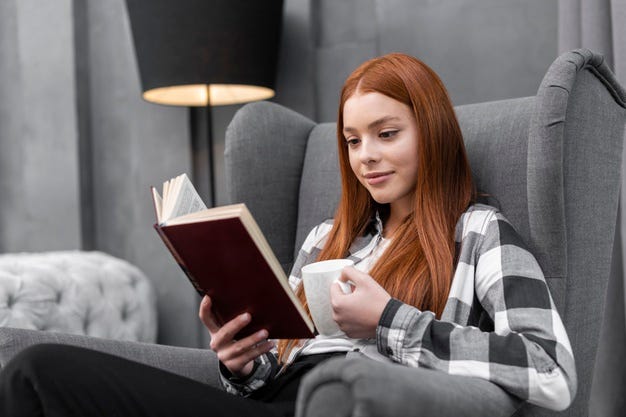 Issue No. 46
Welcome to the latest issue of Carbon Creed - a curated newsletter for people "woke" on carbon and climate.
IN THIS ISSUE I review three (3) recently released books on climate that will hopefully open your mind and enrich your thinking. All We Can Save is an anthology on climate written and edited by 41 women. Perilous Bounty chronicles the forces that shape industrial agriculture in the climate change era. The New Map navigates the great energy, climate and geopolitical issues on the eve of the historic 2020 Presidential election.
I hope you enjoyed last week's post on the implications of UN Climate Week 2020. We were both surprised and pleased by the resulting E.U. request to partner in promoting the #BeTheWave social media campaign. Check it out if you haven't already.
As always, we appreciate the value of your time.
Feel free to ping me anytime at mcleodwl@carboncreed.com.
If you are a subscriber, THANK YOU, and please share this with a friend.
NOW, LET'S GO DEEP!
---
WOMEN
(image: Ms. Magazine)
All We Can Save
Edited by Ayana Elizabeth Johnson & Katharine K. Wilkinson
There is a renaissance blooming in the climate movement: leadership that is more characteristically feminine and more faithfully feminist, rooted in compassion, connection, creativity, and collaboration. While it's clear that women and girls are vital voices and agents of change for this planet, they are too often missing from the proverbial table. More than a problem of bias, it's a dynamic that sets us up for failure. To change everything, we need everyone.

All We Can Save illuminates the expertise and insights of dozens of diverse women leading on climate in the United States—scientists, journalists, farmers, lawyers, teachers, activists, innovators, wonks, and designers, across generations, geographies, and race—and aims to advance a more representative, nuanced, and solution-oriented public conversation on the climate crisis. These women offer a spectrum of ideas and insights for how we can rapidly, radically reshape society.

Intermixing essays with poetry and art, this book is both a balm and a guide for knowing and holding what has been done to the world, while bolstering our resolve never to give up on one another or our collective future. We must summon truth, courage, and solutions to turn away from the brink and toward life-giving possibility. Curated by two climate leaders, the book is a collection and celebration of visionaries who are leading us on a path toward all we can save.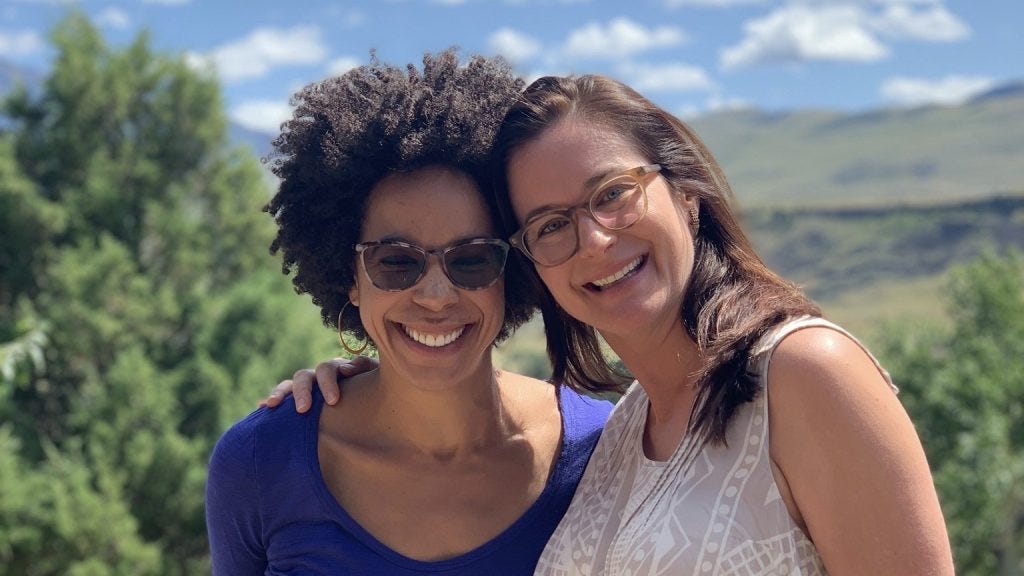 (photo: Laurel Graefe, Eleanor Mayer)
Creed Comments: Is climate change "the problem" or the manifestation of a larger problem? Read this book and you'll find the answer.

All We Can Save is a masterful collection of essays, poetry and art by 41 women leaders in the climate movement. The anthology's editors, Ayana Elizabeth Johnson (a marine biologist, policy expert and podcast host) and Katharine Wilkinson (editor in chief of the climate solutions nonprofit Project Drawdown), have created a classic that will inspire you and challenge the male dominant lens of our climate discourse.
---
FOOD
(image: Amazon)
Perilous Bounty
Written by Tom Philpott
More than a decade after Michael Pollan's game-changing The Omnivore's Dilemma transformed the conversation about what we eat, a combination of global diet trends and corporate interests have put American agriculture into a state of "quiet emergency," from dangerous drought in California--which grows more than 50 percent of the fruits and vegetables we eat--to catastrophic topsoil loss in the "breadbasket" heartland of the United States. Whether or not we take heed, these urgent crises of industrial agriculture will define our future.

In Perilous Bounty, veteran journalist and former farmer Tom Philpott explores and exposes the small handful of seed and pesticide corporations, investment funds, and magnates who benefit from the trends that imperil us, with on-the-ground dispatches featuring the scientists documenting the damage and the farmers and activists who are valiantly and inventively pushing back.

Resource scarcity looms on the horizon, but rather than pointing us toward an inevitable doomsday, Philpott shows how the entire wayward ship of American agriculture could be routed away from its path to disaster. He profiles the farmers and communities in the nation's two key growing regions developing resilient, soil-building, water-smart farming practices, and readying for the climate shocks that are already upon us; and he explains how we can help move these methods from the margins to the mainstream.
Creed Comments: In Perilous Bounty, Tom Philpott chronicles the forces that shape industrial agriculture in the climate change era.

Pollan started the conversation a decade ago linking food to climate change. Since then, the argument has gained little traction. Instead, the public tends to fascinate over headline-grabbing fad diets or meat replacements, like the plant-based Impossible Burger - a climate-friendly beef alternative on some fast food menus. Pollan is blunt on this topic, "The revolution we need likely will not come through the drive-through window at Burger King." Yes, the vote with your fork revolution lives!
---
ENERGY
(image: Amazon)
The New Map
Written by Daniel Yergin
In The New Map, Pulitzer Prize-winning author and global energy expert, Daniel Yergin offers a revelatory new account of how energy revolutions, climate battles, and geopolitics are mapping our future

The world is being shaken by the collision of energy, climate change, and the clashing power of nations in a time of global crisis. The "shale revolution" in oil and gas--made possible by fracking technology, but not without controversy--has transformed the American economy, ending the "era of shortage", but introducing a turbulent new era. Almost overnight, the United States has become the world's number one energy powerhouse--and, during the coronavirus crisis, brokered a tense truce between Russia and Saudi Arabia.
Yet concern about energy's role in climate change is challenging our economy and way of life, accelerating a second energy revolution in the search for a low carbon future. All of this has been made starker and urgent by the coronavirus pandemic and the economic Dark Age that it has wrought.

The chessboard of world politics has been upended. A new cold war is emerging with China; and rivalries grow more dangerous with Russia, which is pivoting east toward Beijing. Vladimir Putin and China's Xi Jinping are converging both on energy and on challenging American leadership, as China projects its power and influence in all directions.
The map of the Middle East, which was laid down after World War I, is being challenged by jihadists, revolutionary Iran, ethnic and religious clashes, and restive populations. But the region has also been shocked by the two recent oil price collapses--one from the rise of shale, the other the coronavirus--and by the very question of oil's future in the rest of this century.

Creed Comments: I first read Daniel Yergin's The Prize in my late 20's and was captured by his telling of the history of energy and geopolitics. A global energy expert, Yergin takes the reader on a riveting and timely journey across the world's New Map. He illuminates the great energy and geopolitical questions on the eve of the 2020 Presidential election and the profound climate challenges that lie ahead.
---
RESOURCES

---
Thanks for sharing your time with us!

If you enjoyed this newsletter but aren't yet subscribed, sign up for a free subscription below.
If you are a subscriber, THANK YOU AGAIN, and please forward this to a friend.
👋 Questions, comments, advice? Send me an email!