"Who is Greta Thunberg?" EU finds its (Green Deal) Groove & Musk Proposes Massive Solar Farm to Power U.S.
A newsletter for people serious about the low carbon economy.
(photo credit: Time Magazine)
Who is Greta Thunberg?
Besides being named Time Magazine Person of the Year, most people have no idea who Greta Thunberg really is or her background. The BBC ran a great article that fills in many of the gaps. BBC

Her father is a descendant of Svante Arrhenius, a scientist who came up with a model of the greenhouse effect. He was awarded the Nobel Prize for Chemistry in 1903.

We'll be watching Ms. Thunberg closely in the coming years.
---
Issue No. 6
Welcome to the latest issue of Carbon Creed! Last week our top two articles were What Colonizing Mars Says About Our Attitudes on Climate Change AND I-PACE Accounts for Over 12% of Jaguar Sales Globally.
My name is Walter McLeod, and I'm glad you've joined our community. We hope to hear from you as we navigate this weekly journey through the good, bad and ugly of carbon and climate. You can ping me anytime at mcleodwl@carboncreed.com.
If you're not a subscriber, let's fix that now by putting your email in the box below
If you are a subscriber, THANK YOU, and please share this to a friend.
Now, LET'S GET TO IT!
---
INSIGHTS
Elon Musk's Plan for One Giant U.S. Solar Farm is a Little Insane, but not Completely Insane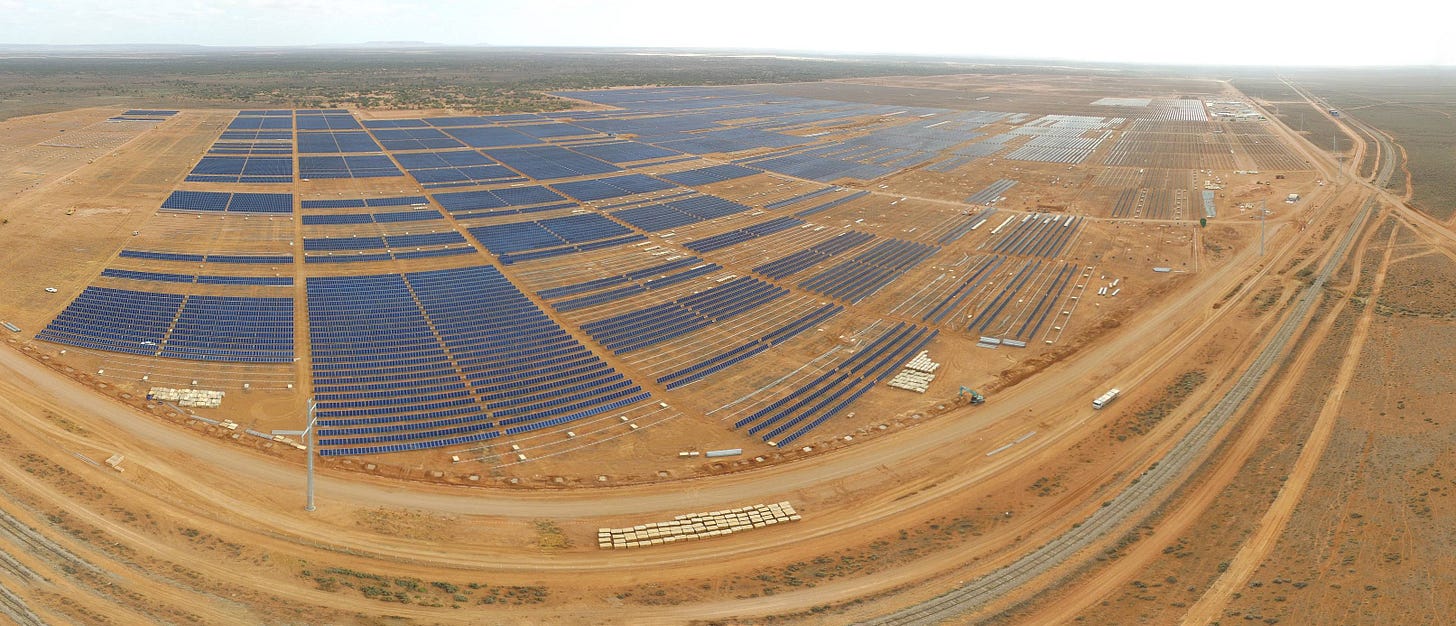 (photo credit: Tesla)

"all you need is a 100 by 100 mile patch in a deserted corner of Arizona, Texas or Utah (or anywhere) to more than power the entire USA." - Elon Musk

Elon Musk is talking (again) about his idea to turn 10,000 square miles in the U.S. desert into a solar farm that can power the entire nation. In a Twitter reply to an article by Treehugger about Bill Gates questioning the efficiency of solar power, Musk fired back, "all you need is a 100 by 100 mile patch in a deserted corner of Arizona, Texas or Utah (or anywhere) to more than power the entire USA."
At the 2017 National Governors Association Summer Meeting, Musk said, "The batteries you need to store the energy, so you have 24/7 power, is 1 mile by 1 mile…One square-mile. That's it."
Nothing better than a clean tech "intellectual" sparring match between Musk and Gates. Who you got? Popular Mechanics
---
CORPORATE CITIZENS
(photo credit: Apple)
Apple just Bought the First Manufactured Batch of Carbon-Free Aluminum – a new design feature

"Bringing this revolutionary technology to market is part of Apple's commitment to a clean energy future" - Lisa Jackson, vice president of Environment, Policy, and Social Initiatives at Apple

Aluminum is abundant in more things than just soda cans; the metal is used in everything from transportation to power lines. It's also a component of things like smartphones, tablets, laptops, and TVs. But all that use has a big environmental impact. Mining, smelting, and casting aluminum is a carbon-intense process, and the production of new aluminum alone accounts for 1%o f annual global greenhouse gas emissions.

But Apple is hoping to lessen their aluminum-associated carbon footprint, and the company announced this week that it bought the first-ever commercial batch of carbon-free aluminum. Fast Company
---
Amazon, Google, Microsoft: Here's Who Has the Greenest Cloud

The top three cloud providers—Amazon Web Services, Google Cloud, and Microsoft Azure—account for approximately two-thirds of all leasable cloud services, so WIRED has compiled a guide to help common folks understand how they decarbonize your data.
To assess the relative greenness of different clouds, the ratings highlight three metrics: the efficiency of a data center's infrastructure (lights, cooling, etc.), the efficiency of its servers, and the source of its electricity (renewables, fossil fuel, nuclear, etc.)
The results will surprise you. WIRED
---
GOVERNMENTS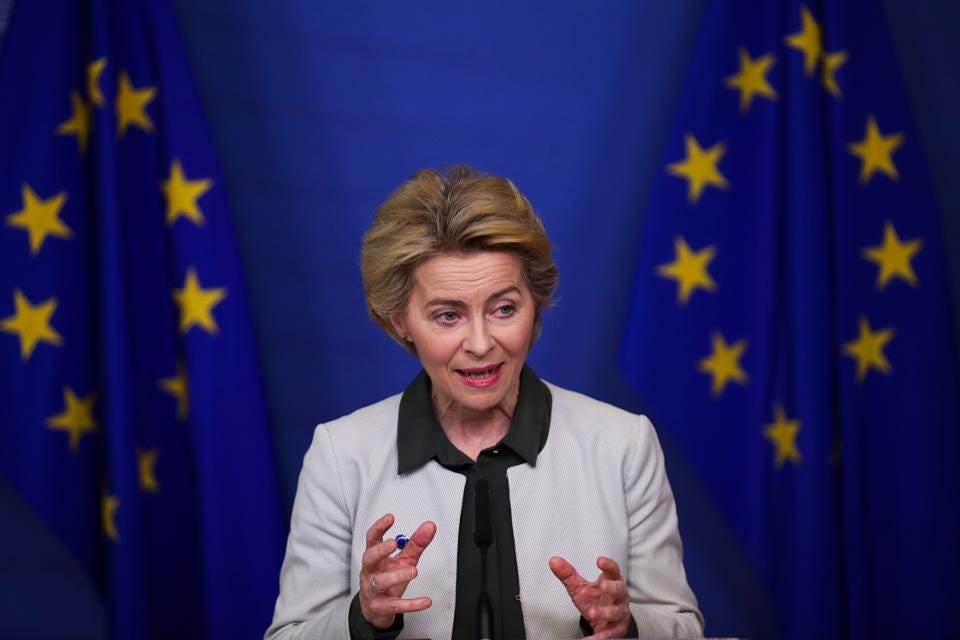 (photo credit: Forbes)
COP25: Europe now has its own Green New Deal

"This is Europe's man on the moon moment," - European Commission President Ursula von der Leyen

The European Commission has unveiled the most ambitious vision of any government to date to address the climate crisis.

Dubbed the European Green Deal, the proposal aims to make the 28 countries in the European Union "climate neutral" by 2050.

Combined, these countries make up the world's largest economic bloc, and rank third behind China and the United States in contributions to climate change. The proposal aims to meet its objectives while ensuring a just transition for workers who might be hurt in the process. VOX
---
CLEANTECH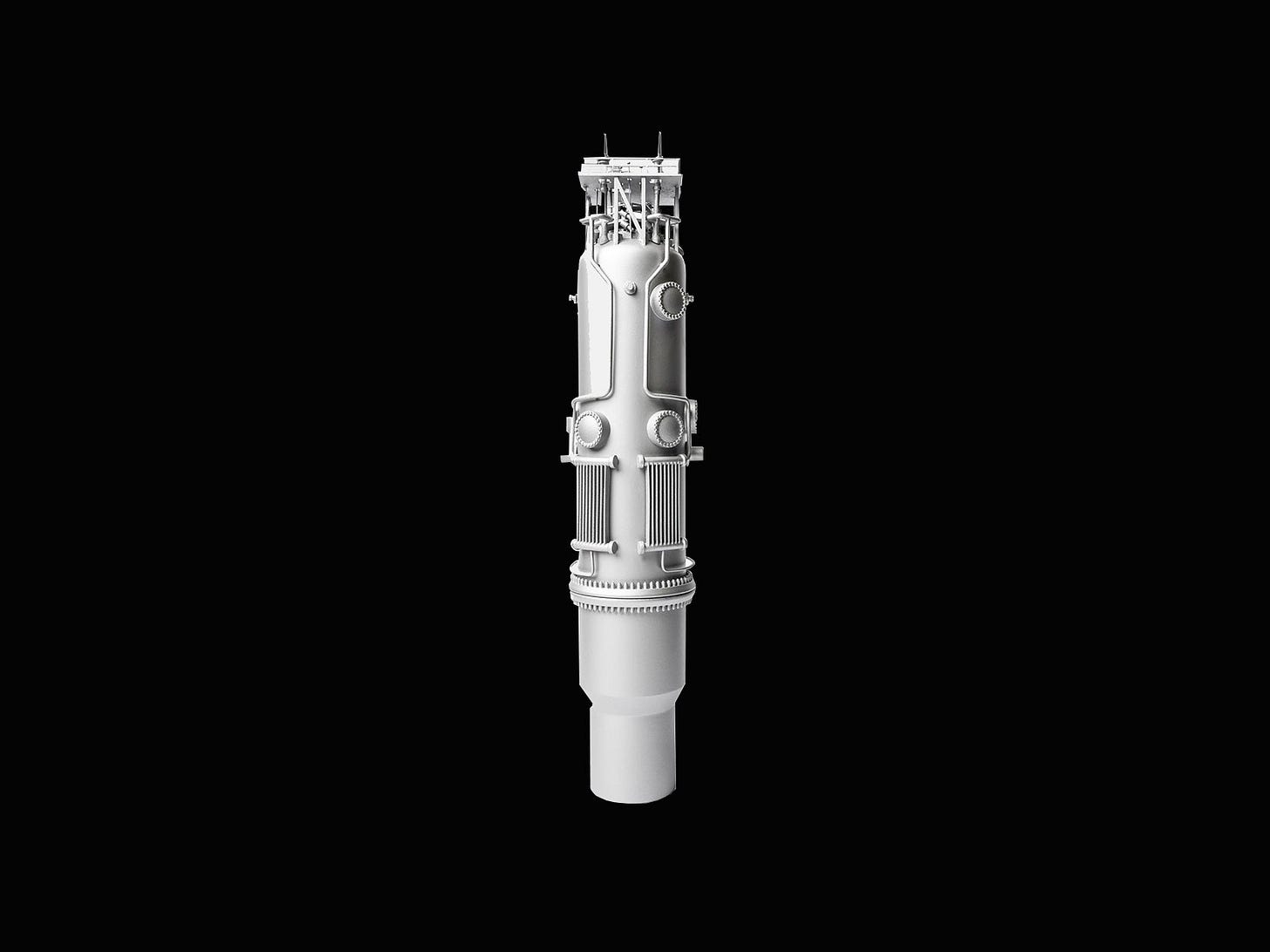 (illustration: NUSCALE)
The Next Nuclear Plants Will Be Small, Svelte, and Safer
Nuclear energy gets a bad rap in some environmentalist circles, but many energy experts and policymakers agree that splitting atoms is going to be an indispensable part of decarbonizing the world's electricity. In the US, nuclear power accounts for about two-thirds of all clean electricity, but the existing reactors are rapidly approaching the end of their regulatory lifetimes. Only two new reactors are under construction in the US, but they're billions of dollars over budget and years behind schedule.

Enter the small modular reactor, designed to allow several reactors to be combined into one unit. Because they are small, these reactors can be mass-produced and shipped to any location in a handful of pieces. Perhaps most importantly, small modular reactors can take advantage of several cooling and safety mechanisms unavailable to their big brothers, which all but guarantees they won't become the next Chernobyl. WIRED
---
RESOURCES
Click Clean your favorite apps and tech company clean power rankings.
---
Thanks for sharing your time with us!

If you enjoyed this newsletter but aren't yet subscribed, sign up for a free subscription below.
If you are a subscriber, THANK YOU AGAIN, and please forward this to a friend.
👋 Questions, comments, advice? Send me an email!
---
Curated by Walter McLeod, Founder and Editor-in-Chief of Carbon Creed and Managing Partner with Eco Capitol Energy.