The Trillion Trees Debate, Hummer Reborn, and Carolina Climate Pulse
A newsletter for people serious about the low carbon economy.
(source: Getty Images)
Why a Trillion Trees Aren't the Simple Climate Solution They Seem to Be

"Today, I'm pleased to announce the United States will join the one trillion trees initiative being launched here at the World Economic Forum. We're committed to conserving the majesty of God's creation and the natural beauty of our world,"
– U.S. President Donald Trump

Trees got a big boost when The World Economic Forum (WEF) announced a new initiative aimed at planting a trillion trees around the globe within the decade to combat climate change.
The inspiration for the WEF's Trillion Tree Initiative was a presentation at the organization's meeting last year by Swiss ecologist Thomas Crowther who asserted that there is enough land to accommodate 1.2 trillion more trees.
Currently, our planet is home to about 3 trillion trees. In July of last year, Crowther and his team calculated in Science that planting a little more than 1 trillion additional trees would significantly cool the earth by sequestering in growing trees about 25 percent of the carbon dioxide currently in the atmosphere.
Implausibly assuming that human carbon dioxide emissions stopped now, that goal would notionally lower atmospheric carbon dioxide concentrations back to about where they stood a century or so ago.

Meeting that goal would essentially restore U.S. forest area back to where it stood in 1630.

Still, beware magical solutions.
Not all tree-planting initiatives are created equal. The location, species planted, and how people are involved can all jeopardize success.
Another big concern surrounding the call for planting a trillion trees is that it could distract from other efforts to slow down climate change, like eliminating carbon emissions and deforestation in the first place.
To be clear, critics of the campaign are still fans of trees. They still think forests play a role in solving the climate crisis — their skepticism mostly centers around efforts to plant trees in places they weren't before, or to plant large swaths of a single species to essentially create "tree plantations" instead of real forests. Reason, The Verge, Bloomberg
---
Issue No. 12
Welcome to the latest issue of Carbon Creed! Last week our top two articles were Starbucks Aims to be "Resource Positive" by 2030 and A Tipping Point for Sustainable (Low Carbon) Investing
Today it's Super Bowl Sunday, 02-02-2020, and I added another year to my tab!
My name is Walter McLeod, and I'm glad you've joined our community. We hope to hear from you as we navigate this weekly journey through the good, bad and ugly of carbon and climate. You can ping me anytime at mcleodwl@carboncreed.com.
If you are a subscriber, THANK YOU, and please share this to a friend.
If you haven't subscribed, GIVE US A TRY, you can opt-out at anytime.
Now, LET'S GET TO IT!
---
INSIGHTS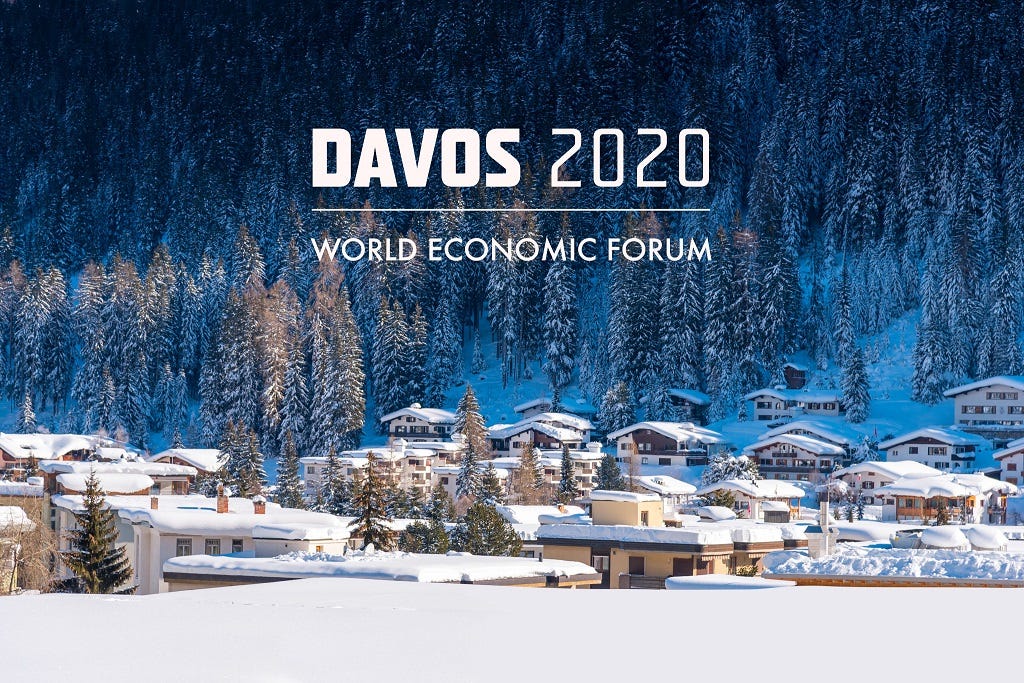 (source: LexisNexis)
ESG Investing Trends to Watch for in 2020

"Sustainability momentum—that's where the magic is going to happen,"
- Eddie Perkin, chief equity investment officer at Eaton Vance

After the recent January finance festival at the World Economic Forum in Davos, Switzerland, the outlook for so-called ESG investing (environmental, social, and governance factors) brightened considerably, with the world refocusing on climate change as a major risk. The "E" in ESG, after all, deals squarely with the climate.
Beyond climate, what else happens with ESG, a popular investing strategy, in 2020? Dive deep into 13 ESG market making trends reshaping the financial markets. Barrons
---
The Democratic Candidates' Climate Proposals for Black America
(source: Post & Courier)

"If you just ask about climate change, you may not get much of a response—which doesn't mean that we don't care about climate change… It just means our entry point is different."
- Brenda Murphy, President NAACP South Caroline Chapter

It's a straightforward statement of fact that climate change is among the biggest imminent threats to humankind—and Black communities such as those in South Carolina are going to take a disproportionate hit. Contamination, sweltering days, and rising sea levels that drown out the low country are among the issues that have made South Carolina "somewhat of a hot spot in terms of environmental issues."

In this story, eight campaigns responded. Few had a specific, tailored position to address how climate change and environmental injustice affects Black communities in particular and how to engage with them on the subject. Still, you'll likely find their comments revealing. Slate
---
CORPORATE CITIZENS
French Corporate Titans seek to Capture Electric Vehicle Battery Market

"We need to move fast. Our clients are asking for electric batteries because Europe is demanding it." – Patrick Pouyanne, Total Chief Executive Officer

A joint venture between French energy major Total and automaker Peugeot will aim to produce batteries for 1 million electric vehicles per year by 2030, capturing 10-15% of the European market.
The project, through a joint venture of both companies known as Automotive Cell Company (ACC), is backed by the French and German governments and the European Union, as the bloc races to build a competitive battery sector to challenge Asian dominance.
The battery technology will be provided by Total's battery subsidiary Saft. High performance lithium-ion batteries like these will offer the highest level of energy performance, both in terms of range and charging time, and a lower carbon footprint than the competition. NY Times
---
Amazon Employees Cite 'moral responsibility' to Speak Out on Climate
(source: Wired)

"Microsoft plans to be carbon negative (by 2030) sooner than we want to be carbon neutral (by 2040). How can Amazon claim to be "thinking big"?"
—Duncan Scott, Amazon Software Engineer

While Amazon CEO Jeff Bezos was throwing a lavish party at his $23 million mansion in Washington, DC, last weekend—attended by celebrities like Ivanka Trump and Bill Gates—hundreds of his employees were gearing up to revolt.

More than 350 Amazon employees defied a company ban on unapproved external communications to call out what they see as the retail and technology giant's still-inadequate approach to the climate crisis.

In a Medium post and news release last Sunday and video released online Monday, the employees praised the steps that CEO Jeff Bezos committed the company to last September, but railed against what one called Amazon's "unconscionable" business with the fossil fuel industry.

They also objected to an updated external communications policy, provided to employees in September, a day after the Amazon Employees for Climate Justice group announced plans for a walkout as part of the Global Climate Strike. They called the policy a "reprehensible overreach" and asserted a "moral responsibility" to speak out on climate. Medium, The Seattle Times, Wired
---
CLEANTECH
The Hummer Is Reborn — as an Electric Vehicle

"The whole market is going to electrification…and automakers like GM don't want to lose a part of that very lucrative truck business."
– Jessica Caldwell, Edmunds Head of Industry Analysis.

Around the turn of the millennium, General Motors made a decision: Electric cars were out. Giant trucks were a hit.

So the company abandoned its pioneering electric vehicle — not just stopping production but pulling cars off the road and crushing them. And it went all-in on the gas-guzzling military-style behemoth called the Hummer.

The polarizing vehicle hummed along for a little while, before the recession and skyrocketing gas prices killed it.

There is suddenly going to be a slew of electric trucks, among them the Tesla Cybertruck, Ford's F-150, and the startups Rivian, Lordstown Motors and Bollinger.

Now, the Hummer is making a comeback that once would have seemed improbable, even laughable. GM is reviving the Hummer brand. But this time it's going to be electric. National Public Radio
---
RESOURCES

---
Thanks for sharing your time with us!

If you enjoyed this newsletter but aren't yet subscribed, sign up for a free subscription below.
If you are a subscriber, THANK YOU AGAIN, and please forward this to a friend.
👋 Questions, comments, advice? Send me an email!
---
Curated by Walter McLeod, Founder and Editor-in-Chief of Carbon Creed and Managing Partner with Eco Capitol Energy.