What to Think: TED tackles climate change
The newsletter for people "woke" on carbon and climate
(source: Countdown)

Issue No. 47
Welcome to the latest issue of Carbon Creed - a curated newsletter for people "woke" on carbon and climate.
IN THIS ISSUE we feature the remarkable TED platform. There are over 2,600 talks on TED.com and an estimated 50,000+ talks which have taken place at TEDx events throughout the world. At an average of 18 minutes each (or around 2,500 words) that is a LOT of content. A human would take years to analyze that much content!
If we narrow things down a bit, of the thousands of official talks on TED.com tagged with the word "climate" there are 1,149 results. This week, TED launches a new initiative called "Countdown" focused on the global movement to reach net zero carbon emissions. I also include four additional TED Talks on climate to make things interesting. Let me know if you have a better list or additions to my picks.
I hope you enjoyed last week's post profiling the top climate books on the market today. If you happen to digest any of the books listed, please share your thoughts and opinions with the rest of our tribe. We definitely want to hear from you!
As always, we appreciate the value of your time.
Feel free to ping me anytime at mcleodwl@carboncreed.com.
If you are a subscriber, THANK YOU, and please share this with a friend.
NOW, LET'S GO DEEP!
---
INSIGHTS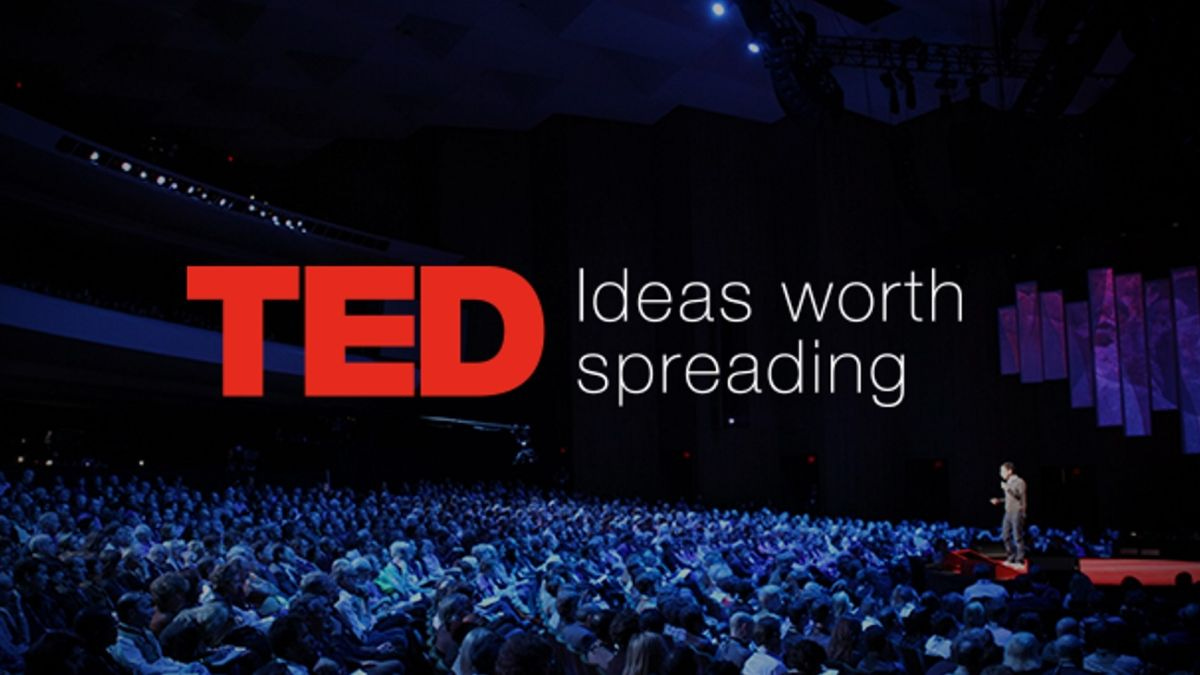 (credit: TED Conferences)
TED launches "Countdown" to a net zero world
Countdown, a global summit to champion and accelerate solutions to the climate crisis, was launched on October 10, 2020 with a free five-hour live virtual event featuring leading thinkers and doers.
More than 50 speakers in five curated sessions outline what a healthy, abundant, zero-emission future can look like—turning ideas into action. The event combines TED's signature blend of actionable and research-backed ideas, cutting-edge science, and moments of wonder and inspiration.
The Countdown global event is the first ever TED conference that is free and open to the public. Segments from the event, including the biggest talks and performances, will be made available immediately across all digital platforms.
A full agenda and speaker list can be found here.
Powered by TED and Future Stewards, Countdown aims to answer five fundamental, interconnected questions that inform a blueprint for a better future:
Creed Comments: As a regular consumer of TED content, I think this is a brilliant move by the organizers! It has the potential to be a catalyst for engagement and action on carbon and climate. At least that's what the organizers hope - the event is envisioned as a lead-up to the 2021 UN Climate Change Conference in Glasgow, where they will share an actionable blueprint for a net-zero future.

Kudos to TED and Future Stewards for collaborating on a great idea.
---
4 Great TED Talks on climate
As most of you know, TED Talks give brilliant insight to the different issues surrounding Technology, Entertainment, and Design (TED). Perfect if you have a spare 15-30 minutes and want to learn more. So I picked 4 talks focused on climate to tickle your mind.
What I like about these specific talks is that they present the facts – the effects of climate change on different aspects of the social and economic issues as well as the environmental. I hope you enjoy them!
"The most important thing you can do to fight climate change: talk about it."
By Dr. Katherine Hayhoe
TED Talk Skinny: How do you talk to someone who doesn't believe in climate change? Not by rehashing the same data and facts we've been discussing for years, says climate scientist Katharine Hayhoe. In this inspiring, pragmatic talk, Hayhoe shows how the key to having a real discussion is to connect over shared values like family, community and religion -- and to prompt people to realize that they already care about a changing climate. "We can't give in to despair," she says. "We have to go out and look for the hope we need to inspire us to act -- and that hope begins with a conversation, today."

---
"Three kinds of bias that shape your worldview."
By Dr. J. Marshall Shepherd

TED Talk Skinny: What shapes our perceptions (and misperceptions) about science? In an eye-opening talk, meteorologist J. Marshall Shepherd explains how confirmation bias, the Dunning-Kruger effect and cognitive dissonance impact what we think we know -- and shares ideas for how we can replace them with something much more powerful: knowledge.
---
"Why climate change is a threat to human rights."
By Ms. Mary Robinson (Former President of Ireland)

TED Talk Skinny: Climate change is unfair. While rich countries can fight against rising oceans and dying farm fields, poor people around the world are already having their lives upended -- and their human rights threatened -- by killer storms, starvation and the loss of their own lands. Mary Robinson asks us to join the movement for worldwide climate justice.
---
"How to transform apocalypse fatigue into action on global warming"
By Per Espen Stoknes
TED Talk Skinny: The biggest obstacle to dealing with climate disruptions lies between your ears, says psychologist and economist Per Espen Stokes. He's spent years studying the defenses we use to avoid thinking about the demise of our planet -- and figuring out a new way of talking about global warming that keeps us from shutting down. Step away from the doomsday narratives and learn how to make caring for the earth feel personable, do-able and empowering with this fun, informative talk.
---
RESOURCES

---
Thanks for sharing your time with us!

If you enjoyed this newsletter but aren't yet subscribed, sign up for a free subscription below.
If you are a subscriber, THANK YOU AGAIN, and please forward this to a friend.
👋 Questions, comments, advice? Send me an email!